Why I Could Never Live in Vilcabamba
Nestled below the steep mountains of Southern Ecuador, a winding one-hour bus ride south of Loja, lies Vilcabamba, in the Sacred Valley of Longevity–that place made famous for its high percentage of centenarians (people over 100 years old). Researchers eventually found that this was a myth–Vilcabamba doesn't actually have a higher percentage of centenarians–but overall people are healthier into old age. In Vilcabamba the weather is almost perfect all year long, the fertile land yields abundant crops of fresh food, people get lots of exercise, and they drink pure water which cascades down from the Andean peaks.
This tropical paradise attracts a large expat population, and English has overtaken Spanish as the primary language of business in the town. Some estimate the expat population at around 80% of the total, and as you stroll around the town square, eavesdropping on conversations, this certainly seems to be the case. Coming from Loja, where we were almost the only expats, all the English signs and conversations and Caucasian faces were a bit of a shock to the system.
In Vilcabamba the weather is almost perfect all year long, the fertile land yields abundant crops of fresh food, people get lots of exercise, and they drink pure water which cascades down from the Andean peaks.
We made an overnight trip to Vilcabamba a few weeks earlier, but decided to return to the town for Carnaval weekend, a popular celebration that happens for four days every year toward the end of February or beginning of March. The lineup of events included music and dances, arts and crafts fairs, a horse show, a hike up one of the famous peaks next to Vilcabamba, and water fights. Lots of water fights. In fact, the whole weekend was pretty much one big foam and water fight.
On March 1st, the first morning of the Carnaval weekend, it had rained hard all night and was still raining when we opened our umbrellas and went out to the road to catch the bus to Vilcabamba. We hoped there wouldn't be any landslides en route.
Safely arriving in Vilcabamba, we walked from the terminal to Rumi Wilco where we had a cabin reserved for the weekend. We'd hiked around on the Rumi Wilco reserve on our previous trip to Vilcabamba, and the cabins looked like fun. They are rustic but well-equipped, with a full kitchen and bathroom with hot showers. In fact, they were better equipped than our apartment back in Loja. It's about a 15-minute walk from the town square to the cabins, via a few street blocks and then a trail through the reserve. I appreciated a peaceful place to retreat to when my introverted self became too peopled-out with the bustle of the Carnaval.
We settled into our cabin and had some lunch, then walked into town to do some shopping and watch the parade. One of the first things we bought was "Espuma de Carnaval"–cans of foam. During Carnaval weekend, these are essential items for self-defense against the never-ending water and foam fights.
Following usual Latin American form, the parade started about an hour later than scheduled. Carnaval weekend is a celebration time for locals, and the Carnaval in Vilcabamba attracted many visitors from Loja and Cuenca as well as the locals from Vilcabamba. I didn't actually see very many expats around on Carnaval weekend. Most of the parade participants were local schools, dance clubs, and groups of one kind or another, and with the exception of a few expat children all of them were locals.
However, one group seemed to consist entirely of expats. Dressed in the loud colors of the Ecuadorian flag, they performed a dance while holding signs saying something about "Everybody united, love your brother, all the world, hand in hand, together we sing this song."
Except…I didn't see any unity. I had that feeling I remember from a childhood in Mexico…wishing I could just blend in with the locals, or somehow let them know I was different from the other foreigners… It's not that the little dance wasn't catchy, and in the U.S. it would have been wonderful. I'm sure the people are very nice. I just couldn't get over the fact that they were singing about unity, but had made themselves into a little gringo bubble surrounded by another culture. They were dressed up in the Ecuadorian flag, but apparently no Ecuadorians were in on it. Like all the parade participants, the expats received a good share of foam in their faces… We didn't see them much after the parade.
In the afternoon we went back to the cabin for supper and some relaxation, then walked back into town for the evening's festivities–mostly groups of young people performing various techno/street dances. They were quite good! A band played after that, and we strolled around the square a couple of times before returning to the cabin for the night.
We slept soundly, far enough from town to be unbothered by the sounds of celebration that probably continued into the wee hours of the morning. After breakfast we went into town to look at the arts and crafts fair, then waited around for the hiking group that was scheduled to climb Mount Mandango–a famous point above the town. In recent months, due to a series of assaults and thefts on the mountain (a relatively new phenomenon in Vilcabamba), the trail had been closed to the public. However, today we had an organized hike with police escort.
As usual, the hike began well beyond the scheduled time, and I strolled around the central plaza while we waited. I passed an expat–a man with a U.S. accent–engaged in conversation with an American tourist. He was telling her about life in Vilcabamba.
"The thing I really like about living here is that I don't have to learn Spanish," I overheard him say. I hate to judge, but he seemed like the type of person who would complain about people not learning English in the U.S. I really wanted to jump on my soap box and chew the guy out. I mean, we were in Ecuador. Did he have no interest in getting to know the people of the country he had adopted? Dude, if you're going to move to another country, at least make an effort to get to know the language and customs of that country. That goes for people moving from the U.S. to Ecuador, from Mexico to the U.S., from Ecuador to Italy, or whatever! What is with people closing themselves off from other cultures and only associating with their own? What's the point of moving out of your country if you only have interest in socializing with your own countrymen? Personally, I find it deeply tragic, and as an American in Ecuador I was embarrassed by the behavior I observed in many of the expats.
The usual hour or so late, the hike got underway. There were a few expats and foreign tourists along, but after overhearing the expat in the plaza I was anxious to keep my distance from them and get to know some of the locals. I started talking to some of the other hikers, and met some women who had come down from Cuenca. I asked them about their city, what they thought about Vilcabamba, and how they felt about the sizable expat population in their own city (Cuenca is currently a top retirement destination, attracting many North Americans and Europeans). I found that like many other locals I spoke to, they were a bit apprehensive about the influx of expats, who tend to drive up prices for everyone and who often come with an attitude much like the man I had overheard in the plaza. "Visit us," is the general consensus…"but don't stay unless you are willing to live like us." Those who make an effort to learn the ways of Ecuador and blend in are generally welcomed with open arms.
I also met a few people from Loja, and a local originally from Loja but now living in Vilcabamba. Her name is Adri, and her English is excellent. We met a friend of Adri's–Krystyna–who recently moved to Vilcabamba from the U.S., is teaching English, and working hard on learning Spanish, which we were thrilled to see! I was pleased to see Krystyna making local friends and putting in an effort to communicate with the locals.
The hike took us high above the Sacred Valley and provided excellent views of the area, with its green, fertile fields, high mountains, and the new concrete highway making a little silver ribbon toward Peru.
We had such a great visit with Adri and Krystyna that we all went out to eat together after the hike. We went to a Mexican restaurant called "El Colibrí," where they serve generous portions of freshly made food, including some great vegetarian options.
What is with people closing themselves off from other cultures and only associating with their own? What's the point of moving out of your country if you only have interest in socializing with your own countrymen?
We did a little shopping and returned to our cabin at Rumi Wilco just in time for it to start raining hard! We were going to come back into town for a concert and dance that night, but we were pretty worn out and since the rain never let up, we just relaxed at the cabin.
On Day 3 of the Carnaval we headed to the stadium for the horse show. We didn't bother to head out on time–we assumed, correctly, that they would be starting at least an hour late. At the stadium we ran into our neighbors from our apartment building and sat with them to watch the show. I was quite entertained by the antics going on between two of our neighbor ladies, teasing and joking with each other, but the event itself was pretty dull (basically horses walking in circles around the field, over and over again). Keith was getting bored, so we left early and went down to the plaza.
An advantage to being in a hippy town: $1 vegan meals! Curried rice and cabbage salad, served on banana leaves (to keep disposable dishes out of the landfills). We bought some and sat down next to an older tourist from upstate New York and chatted while we ate lunch.
Throughout the weekend, everywhere we went we were under constant threat of being splashed with water or sprayed with foam. Happily, our canisters of foam served us well. Keeping them concealed, we would only pull them out when someone else sprayed us, usually catching them by surprise. Kids would come at us with their water guns and we would whip out our foam and chase them down the street, to the smiling approval of their parents. One time a man sitting at an outdoor table outside a restaurant sprayed us with some foam. In one swift movement we both pulled out our cans and gave him a good dousing, leaving him wiping his face in surprise.
In the afternoon we hiked to Agua del Hierro, a famous little spring a few minutes out of town. I'm not sure why it's so famous–it isn't actually all that impressive. After a period of relaxation in our cabin we ventured back into town for the evening dance. This time the party was on our end of town and we could hear the throbbing music all the way to our cabin. We followed the noise to what we thought was the entrance, but some young men guarding the spot told us there was no way in through there and that we would have to walk around to the other side. We think they may have been misleading us because we had come from the direction of the other side and hadn't seen anything that looked like an entrance. We decided we were too peopled out anyway, and went back to the cabin to rest for the night.
By the fourth day of the Carnaval I was ready for some quiet downtime away from crowds, and spent part of my morning birding around the Rumi Wilco reserve. I saw lots of groove-billed anis and a beautiful Blue-crowned Motmot (Highland Motmot), which totally made my morning. He had a black band around the eyes and a light iridescent blue crown and tail, and an olive-green back. Stunning.
As I walked around I cogitated upon my recent conversations with the locals, tourists, and expats. We had noticed a definite rift between the locals and the expats in Vilcabamba. There seems to be a general distrust of each other. Sadly, some expats are making a bad name for foreigners and the locals are becoming more wary. I see the frustration in their faces as they attempt to communicate and do business with expats who won't learn their language. Aside from overhearing the expat who said he liked Vilcabamba because he didn't have to learn Spanish, I heard stories of other expats who actually became angry with locals because the locals didn't speak English. Expats like this are not appreciated by the locals, and for good reason.
Crime is starting to become a problem in Vilcabamba–Mandango Mountain is a case in point. Overall, Ecuador is a very safe country, and Vilcabamba is safe, too–but people who come in from other countries and flash their wealth tend to become targets for muggings. Our friends in Loja urged us to be very careful when they heard we were going to Vilcabamba. We saw more beggars in Vilcabamba than Loja, too–and Vilcabamba is only a tiny fraction of the size of Loja. Many foreigners, thinking they are doing something good, give money to beggars, which encourages more people to beg and can create dependency. At least half of the beggars we encountered were obviously inebriated. Ecuador seems to have a good system in place to take care of its people, and our friends in Loja confirmed that there really is no good reason for people to beg. I can't recall seeing any homeless people at all anywhere in Ecuador, and beggars are very rare–less common than in U.S. cities in most places.
The "gringo economy" is in full force in Vilcabamba. Most restaurants, hotels, and groceries cost more (sometimes a lot more) than they do in Loja, a city with almost no expats. I see the locals sizing up the foreigners and quoting them higher prices in Vilcabamba, whereas in Loja we were almost always treated fairly and given the same price as everyone else, with very few exceptions. Many expats in Vilcabamba own businesses, and often charge much higher prices for things than locals would. Expats are buying up the property in the area and reselling it at prices that many locals can no longer afford.
This really bothers me, and I don't want to contribute to the problem. I don't want to get trapped in a community where it becomes difficult or awkward to connect with the locals. I'm pretty sold on not living in Vilcabamba, even though it truly is a paradise with lots of really good vegetarian food.
We checked out of our cabin and walked a final lap around the central plaza, then headed up to the bus terminal for our ride home to Loja.
I'm Writing a Book About Loja!
Are you interested in learning more about Loja? Does Ecuador interest you as a place to travel or move to? Sign up to my email list below to get more updates about Loja and Ecuador!
Learn the Joys of Living Like a Local!
Enter your name and e-mail for updates on Loja and Ecuador!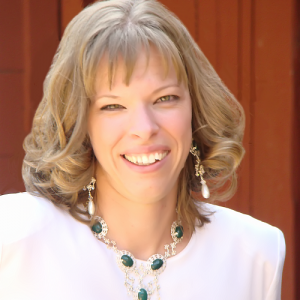 My husband and I are nomads, having lived in over a dozen U.S. states, plus Mexico, Antarctica, and Ecuador. I write. I recently released the 2nd edition of my 2nd book, "Live Like a Local in Loja," and I'm looking for a publisher for my third book, "Seven Years Running"--the true story of my fugitive childhood.