What I Learned at World Domination Summit 2015: Part 2
(Did you miss my first WDS post? Click here to see Part 1.)
By the time I arrived at the Arlene Schnitzer Hall for the Main Stage event at 8:10 or so on Saturday morning, July 11th, the line already snaked up and down the block from the front doors to the South Park Blocks behind the concert hall.
The line buzzed with conversations of the smart and motivated attendees looking forward to the first session. While we waited, Tyler Tervooren—the man who had organized the record-breaking breakfast in bed event the day before, coordinated a second world-record breaker: the world's longest high-five chain. He went down the line of waiting attendees and had each person high-five the people on either side of them in the line.

We still had three more world records to break: one of the ways we celebrated the 5th WDS anniversary was to break 5 world records during the weekend!
I met a few new people and soon the line began to move. Lines of WDS volunteers stood at the doorway to high-five us as we entered the building, pumping us with even more excitement and motivation.
Here are my notes from the events of Saturday, July 11th at WDS:
Throughout the weekend's main stage events, I sat just a few rows back from the stage, enjoying a close-up view of the speakers. Usually I sat with my Location Indie friends. Two huge screens—one rectangular and one round—showed slides from the speakers and video of the speakers, respectively.
After Chris Guillebeau's dramatic entrance and introduction to the weekend, the inspirational speeches began.
Jon Acuff
Our first main stage speaker, Jon Acuff, started off the first session with the message of facing our fears and using our voices in an authentic way. Here are some inspiring quotes from his speech:
"Regret has a much longer shelf life than fear….Will I face the fear of today or the regret of forever?"
"Bravery is a choice, not a feeling."
"Kids think you need some money. Adults think you need enough money."
"You can't monetize joy."
"When you see people as your platform, you eventually stand on top of them."
We want everyone to like us. We hate telling people no.
"If you say 'no' and they react in anger, they just confirmed you made the right decision."
"Don't try to win over people who won't like your voice….Trying to make everyone like you is the quickest way to hate yourself. Be known, not perfect."
"Your voice is never lost—it's always waiting to be found."
One of Jon's recent projects: DoSummer2015.com
One of Jon's recommendations: "The Moment" podcast
Vani Hari, "The Food Babe"
Vani's inspiring speech expanded on the theme of using our voices with her speech titled, "Your Voice Can Set the World on Fire."
She spoke of how just a few years ago, she worked in an average job, struggled with health issues, and was unknown to the world. Since then she has become a major food activist, challenging the big corporations to adopt more healthful policies. She is invited around the world to speak on health and food issues, and has inspired major changes in the industry.
Vani also receives a tremendous amount of hate mail, threats, and criticism. She likes to quote Madonna, "If you don't like me and still watch everything I do, then bitch, you are a fan."
Haters are a sign of success, says Vani. Or as Thich Nhat Hanh says, "No mud, no lotus."
Do not get distracted by haters! It doesn't matter how many people don't get it—it matters how many people do. Focus on the willing.
Following a short break where we all enjoyed yogurt parfaits and fruit-kabobs, we returned to the auditorium for the second session.
Mini-Speeches
Author Pam Slim started off the second session with a short speech about the "Seven Births." I am not sure of the origins of the concept. However, Pam described it as a tool which we could use to evaluate each new idea through the context of each birth. These include:
The head – the essence of your soul
The breath – living "in the moment," grateful for life
Language – your unique voice
Heart – why something is important to you
Home – the physical and creative space around you
Tail – plug into the earth and listen. A "grounding." (Avatar-style!)
Walk – the steps you take with your work, leaving a garden of flowers behind you
Following Pam's speech there were several mini-speeches by various attendees. I had applied to be one of these speakers (hoping to share my story of being kidnapped as a child), which would have incorporated the themes of love and adventure), but as I learned, WDS attracts thousands of people with amazing stories, several hundred of whom applied to speak on stage…so my story didn't make it. Maybe next year!
Kid President (Brad Montague and Robby Novak)
This talk was cute, funny and inspiring. Brad and his young brother-in-law, Robby, have set out to make the world a better, happier place in their own unique way. They believe you should treat everyone like it's their birthday. Robby started out giving us all big smiles and teaching us some dance movies. Robby struggles with a disease which has caused many of his bones to break throughout his lifetime, and yet he focuses on the positive (great hamburgers at the hospital!). "You can choose to complain or you can choose to dance," they say. "Give the world a reason to dance!"
Portland Experience!
At 12:30 p.m. the WDS throng broke out of the concert hall and spilled onto the green "South Park Blocks" behind the theater building for the "Portland Experience"—food trucks, drinks, music and crafts. There were also lots of meetups to choose from!
We returned to the auditorium for another round of speakers at 4:00.
Lewis Howes
Lewis Howes, a former two-sport All-American athlete who now runs an online business and hosts the "School of Greatness" podcast, delivered a moving speech on the "Myth of Masculinity."
Growing up, Lewis bought into the popular myths that men are tough, real men don't cry, and as an athlete he saw himself as a "Captain America." Then, he said everything came to a head after he got into a fight with another man.
Lewis's presentation made me cry as he told his powerful story of being sexually abused when he was 5 years old, carrying the burden for 25 years and feeling afraid to tell anyone. To his surprise, though, when he mustered the courage to become vulnerable and share his story and emotions, he found nothing but love and acceptance.
"We try to be the King of Diamonds," he said, "but the most successful people are the King of Hearts."
Another World Record
After Lewis Howes' speech it was time to break another world record: most people applying lipstick all at once!
Volunteers passed out facial tissue and small sticks of lipstick in a rainbow of various colors (the folks in our row received blue sticks).
Since most men don't wear makeup, a lady came to the microphone and gave the audience a lesson on proper lipstick application technique. Lewis Howes and Chris Guillebeau demonstrated by applying lipstick to each other.
We all raised our tubes of lipstick in the air, and at the count of three we put it on.
Megan Devine
Megan's speech tackled the difficult topic of pain and loss from the death of a loved one. She lost her own husband in a tragic drowning accident several years ago.
Megan pointed out that when someone we care about loses a loved one, we don't know what to say. Most of us want to "fix" it by trying to find the silver lining. But, she says, the most loving thing we can do is to acknowledge the pain, not try to repair it. There is no happy ending to losing someone we love.
"When you try to fix someone's pain you don't make it better," she said. "You just tell them it's not ok to talk about their pain." The most loving thing you can do is to bear witness without trying to fix it, because nobody can.
"The moment when you flinch is when you are most called to love. Be brave…. Be as comfortable with each other's grief as with each other's love. Welcome everything."
Witnessing is an act of bravery and risk, Megan said. She provided a four-step guide for dealing with people who have experienced loss:
Notice your impulse to help.
Pause. What response is called for? Let people tell their own truth.
Don't fix anything.
Bear witness. Stay present. Make space for things to suck.
You can't fix pain by trying to take it away. There is no solution. Acknowledgment comes up as a companion, not a solution. Your presence, your acknowledgment, and your witness matters.
Portland Cruise
And after that heavy speech, we walked out into the Portland evening air and on to various other evening activities that had been planned for the enjoyment of WDS attendees. Some participated in a sunset yoga session. I enjoyed a relaxing cruise on the Willamette River.
Another full day at WDS still awaited us!
Click below to read part 3 or 4:
Stay Connected from Anywhere!
Just type your name and favorite email address to receive updates on my worldwide shenanigans and favorite new projects!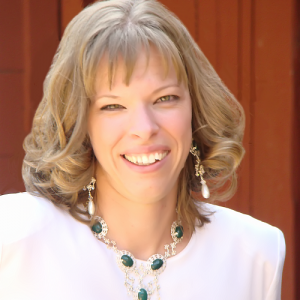 My husband and I are nomads, having lived in over a dozen U.S. states, plus Mexico, Antarctica, and Ecuador. I write. I recently released the 2nd edition of my 2nd book, "Live Like a Local in Loja," and I'm looking for a publisher for my third book, "Seven Years Running"--the true story of my fugitive childhood.