19 Weird and Exotic Fruits of Loja, Ecuador
Most of my past week has been consumed with drafting my book about Loja, Ecuador. The act of writing brings happy memories to the forefront of my mind. One such memory is of all the exotic fruits we got to know while living in Loja. I do not exaggerate when I say that every single week when we went to the open air market we encountered a new food (fruit, veggie, or dish) of some sort that we had never seen before.
Here is a sampling of some fruits you can find in Loja. They include fruits I remember from my childhood in Mexico and from other travels, but many that I had never seen until we lived in Loja. First I will give the Ecuadorian Spanish name, followed by the English name in parentheses. How many of these fruits have you tried before?
1. Achotillo (Rambutan)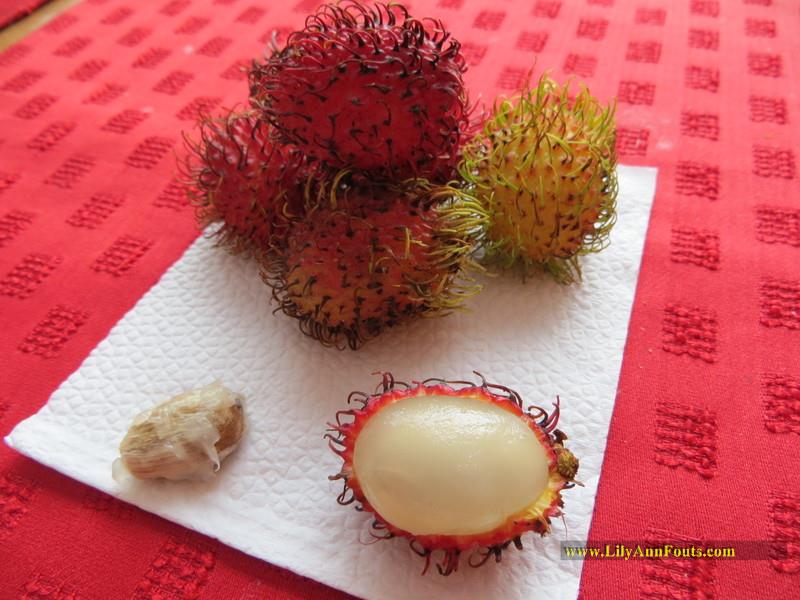 This little fruit has a sweet, slightly sour flavor in its clear-white gelatinous flesh. The spiny/leathery skin peels of quite easily, but inside there is a large pit to which the flesh clings very stubbornly, so you kind of have to gnaw at it.
2. Babaco (same in English)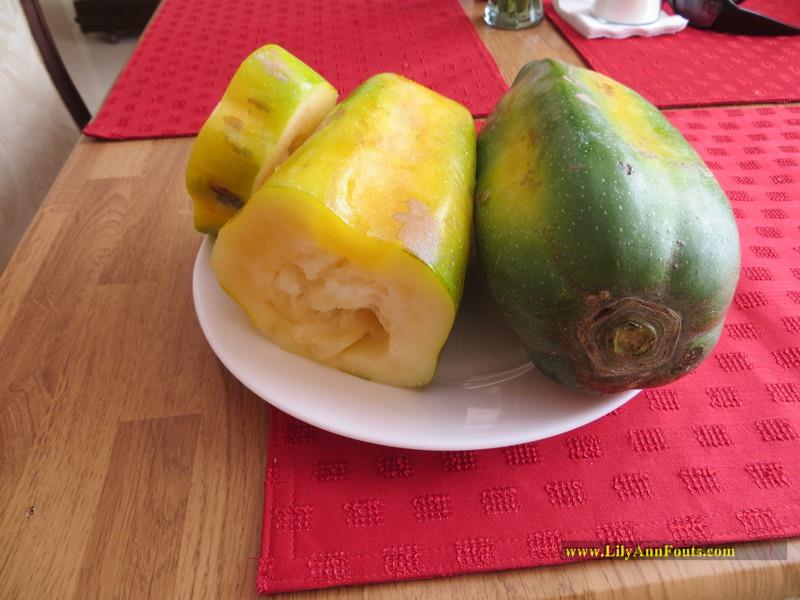 This fruit looks a lot like a papaya on the outside and grows on a tree almost identical to a papaya tree. However, when you split it open the difference is readily apparent. This fruit has a more sour flavor than papaya. In Ecuador they often blend it up with some water and honey or sugar to make a very refreshing drink.
3. Ciruelas Amarillas (literally means "yellow plums," but commonly known as Jocote)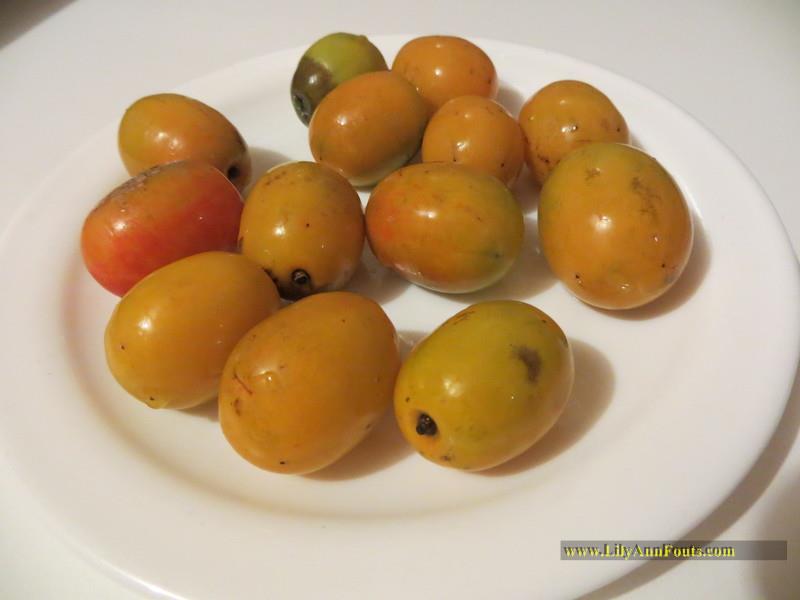 I've had these before, but I can't remember when or where. They have a thin skin which can be eaten along with the flesh, which is sour-sweet and to me seemed slightly creamy/chalky in consistency. There is an enormous seed inside.
4. Granadilla (Passionfruit)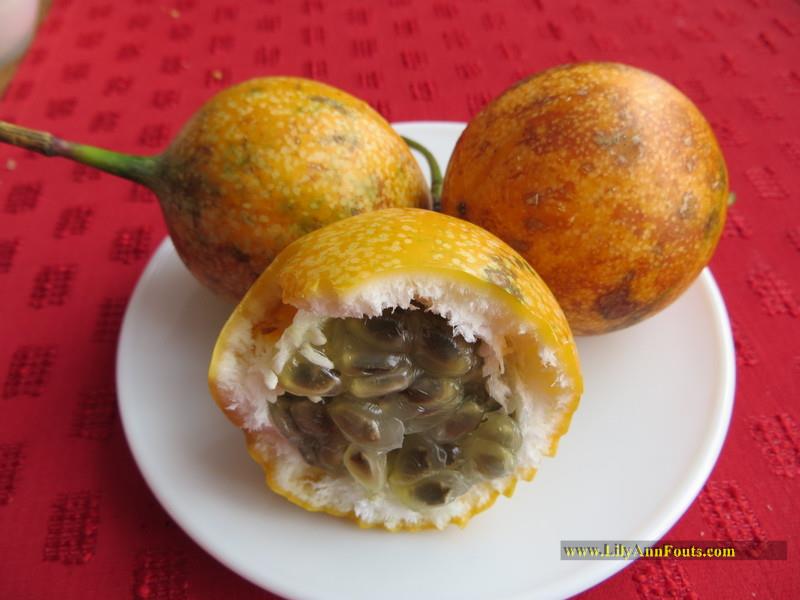 One of my favorites! We used to have a passion fruit vine in the back yard of one of our houses in Mexico. The vines produce the most beautiful flowers. Anyhow, these guys look kind of gross at first glance—sort of like a slimy batch of frog eggs. They are sweet and delicious and make an awesome snack. You split the skin apart with your fingers and suck the juicy seeds and flesh from inside, or spoon it out if you are feeling more dainty. I've also had these in Africa.
5. Grosella (Redcurrant Star Gooseberry or Otaheite Gooseberry)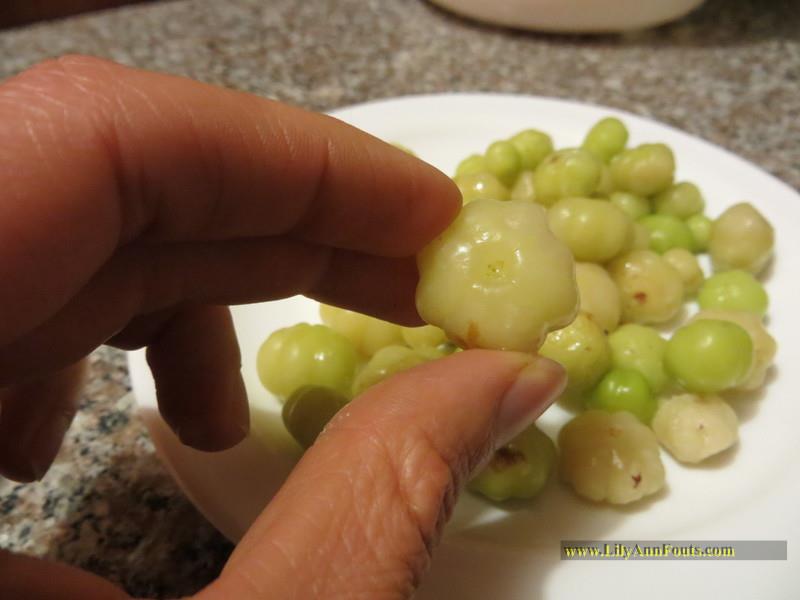 These reminded me a lot of gooseberries.  When I looked up the translation of this crunchy, sour little fruit it said "redcurrant," which made me wonder if we had eaten them before they were quite ripe. However, I'm pretty sure these here were a different variety that do not turn red.  (UPDATE: After a bit more research I have found that indeed they called "star gooseberries" in English, among other names, but they are not related to true gooseberries.)  They have a pit inside, much like a cherry.
6. Guanábana (Soursop)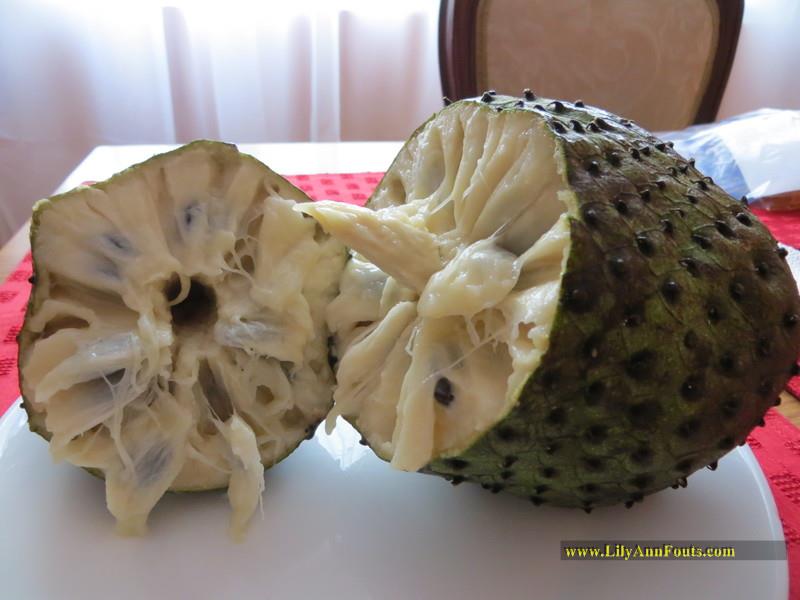 This fruit grows to about the size of a cantaloupe melon and has a creamy flesh with black seeds. It has the sweet/sour balance of a strawberry and a bit of creaminess like a banana.
7. Guayaba (Guava)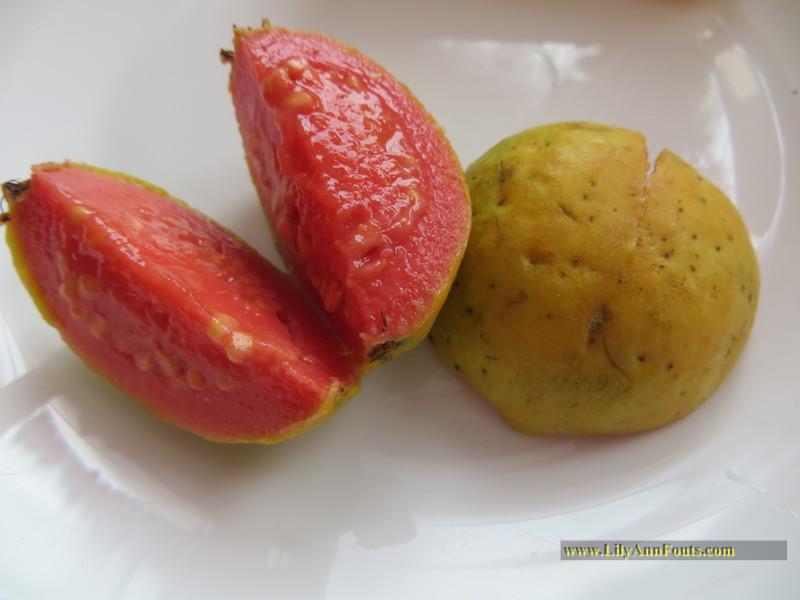 Another old favorite of mine (we had a guava tree in another one of our Mexican backyards), guavas usually have a creamy soft pink or yellow flesh and very sweet flavor. There are lots of rock hard little seeds inside so bite down with care, and just swallow them with the flesh. I have a habit of breaking these open before eating, though, because they seem to be a popular house for worms. Look before you bite!
8. Naranjilla (literally means, "little orange"—I can't find an English translation)
Although it's not a citrus fruit, it does have kind of a "citrusy" flavor. Orange on the outside, green on the inside, they are often used to make smoothies. I enjoyed eating them plain, too. In Vilcabamba we also found a soft-serve ice cream place selling naranjilla-flavored ice cream!
9. Níspero – also sometimes called Míspero (Loquat)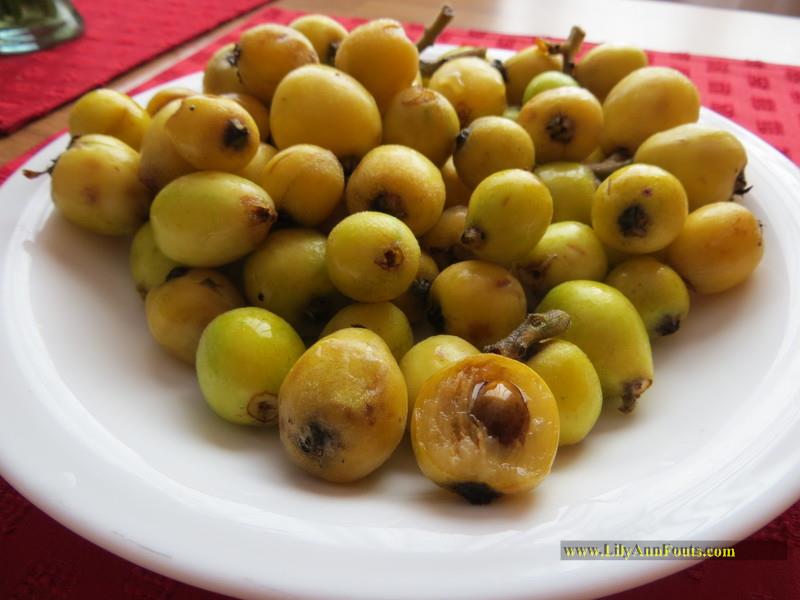 We often saw loquat shrubs during our hikes into the hills—they seem to grow quite easily all over the region! The fruits have a little bit of down on them, though a lot less than what you see on a peach or apricot. I hear they can be pretty sweet, but the ones we had were more acidic and I only bought them once.
10. Noni (has various English names, including Noni and Cheese Fruit)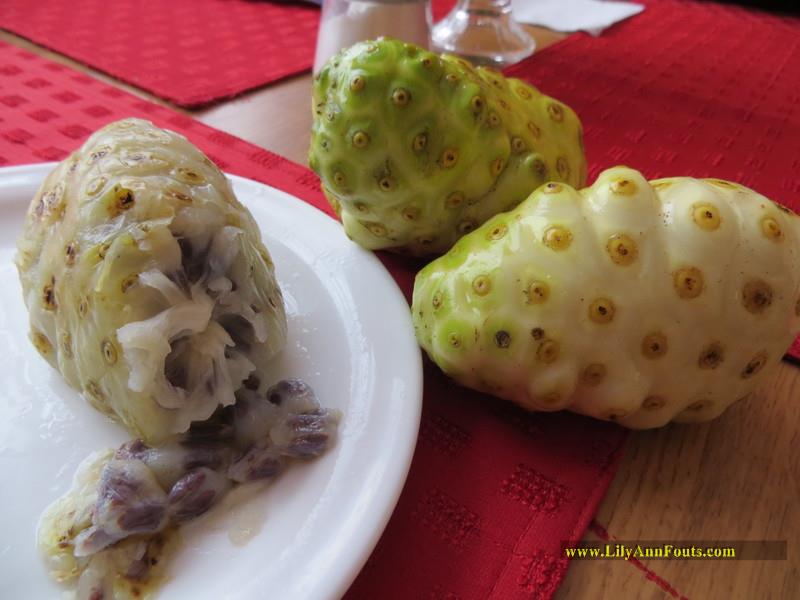 Of all the new fruits we tried, this is the only one I actually disliked. I've heard that some people even call it "vomit fruit," and I can kind of see why. It sits on your counter like a giant slug, emitting a very pungent rotten cheese-like odor as it ripens. Keith and I gagged down part of one fruit but as the other ones ripened and the odor filled our home, we couldn't really bring ourselves to eat any more, so we tossed it. But supposedly it has some amazing health benefits, so I would probably go ahead and eat it if I had cancer or something…
11. Papaya (same in English—though some call it Paw Paw)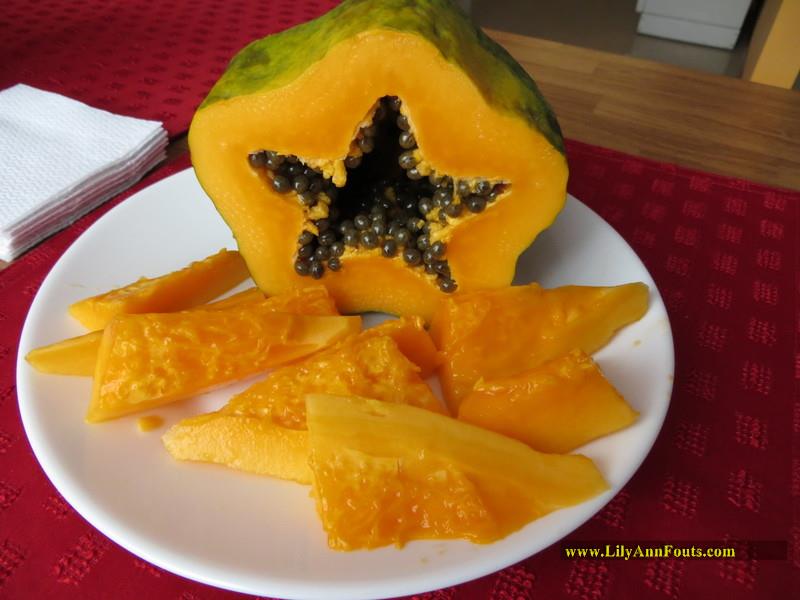 This fruit is actually quite common to find in the U.S. now, so most of you may already be familiar with it. In the U.S. you can find them in different sizes, including some really small ones which I don't think taste quite as good. In Mexico we could find some really huge ones, almost the size of a watermelon, and in Loja we also found the larger ones. The flesh is soft and sweet and goes great in smoothies and fruit salads.
12. Sapote (same in English?)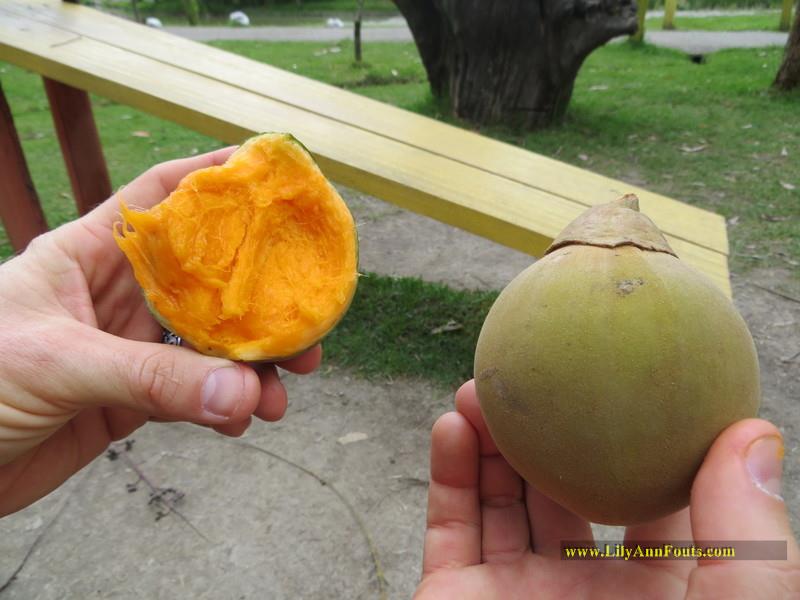 "Sapote" can refer to several different fruits, I have learned. In Mexico the kind we found most often was the "sapote negro" (black sapote, which I have heard called "chocolate fruit" in English). It had an extremely mushy black flesh and a thin olive-green skin. These sapotes, in contrast, feel quite firm on the outside, have a tougher skin, and are orange inside. The flavor is strangely similar to the black sapote—but not as sweet. It also seemed somewhat mango-like both in flavor and texture (stringy!).  In contrast to the mango, they have several large pits inside rather than just one!
13 – 15. Taxo (Banana Passionfruit), Pepino Dulce (Melon Pear, but literally translates to "sweet cucumber"), and Pitahaya (Dragon Fruit)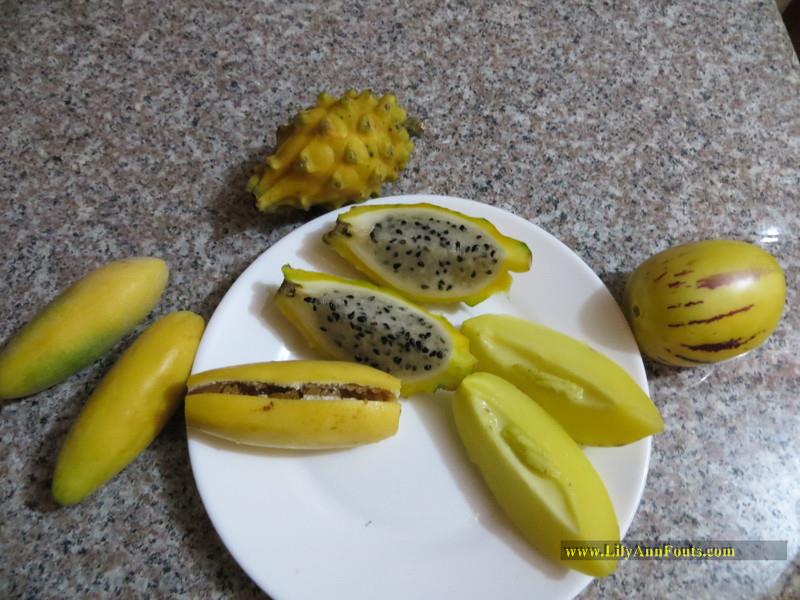 You have probably correctly guessed that the banana passionfruit is the one on the left side of the photo. It was one of many members of the passionfruit family that we found while in Ecuador! It is much more tart than the regular passionfruit I talked about above, but otherwise very similar in consistency inside, with crunchy seeds covered by a juicy-gelatinous flesh. The pepino dulce is the fruit in the right side of the photo, with the purplish markings on it. I thought it was aptly named, because it did seem like a mildly sweet cucumber, though perhaps a little less crunchy and a little more like a cantaloupe in consistency. At the top of the photo is a more expensive but delicious dragon fruit, which we only found in its yellow variety but apparently also can grow in a red variety. Inside the leathery skin is a white, pear-like flesh, sweet, juicy and slightly gritty—possibly from its little black seeds. It is a type of cactus fruit.
16. Tomate Dulce or Tomate de Arbol (literally, "sweet tomato" or "tree tomato," known as Tamarillo in English)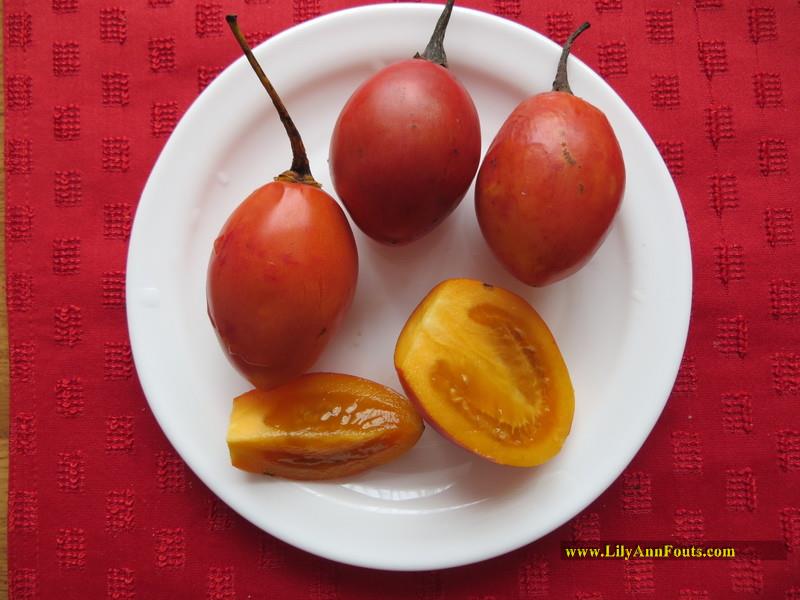 These fruits do bear a striking resemblance to roma tomatoes, both inside and out. However, they taste very different! The flavor seemed like a tart guava to me. Unlike true tomatoes, these fruits grow on a tree.  They are extremely common. Their main use seemed to be in sweetened smoothies, served with breakfast. Most people don't eat them plain since they tend to be on the sour side.
17 and 18. Tuna (Cactus Fruit) and Chirimoya (Custard Apple)
The cactus pear on the right is a common fruit throughout Latin America, and I have even found it in the U.S. on occasion. The leathery, spiny skin must be removed with care (I soak it in water for a little while, then pick it up carefully, cut off either end, then make a slit down the length of the skin and peel it off). It's juicy and sweet, with very hard seeds (watch your teeth!). Here's a picture of some tunas growing on a cactus plant: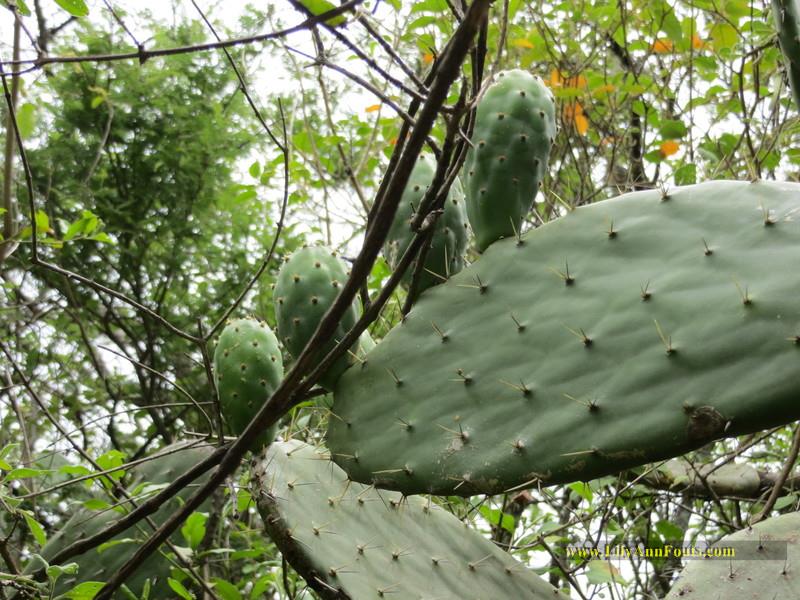 The chirimoya has a soft, creamy white flesh—very delicious. I like to cut it into wedges and just eat the fresh fruit off the skin, or cut it in half and scoop it out with a spoon. On several occasions we found chirimoya trees growing in the wild. While hiking with a friend one time, he climbed up into the tree and picked several fruits for us. What a treat!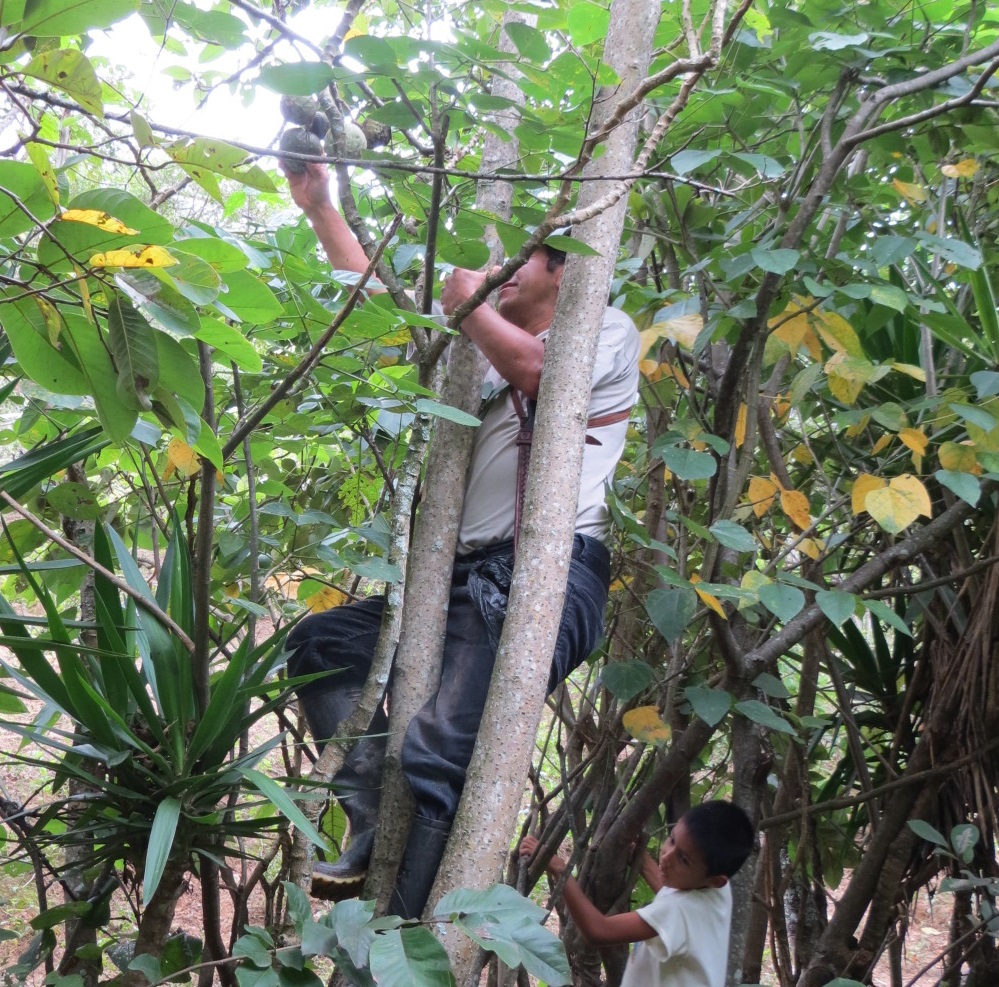 19. Uvillas (literal translation: "little grapes," known by many different names including "Peruvian Groundcherry")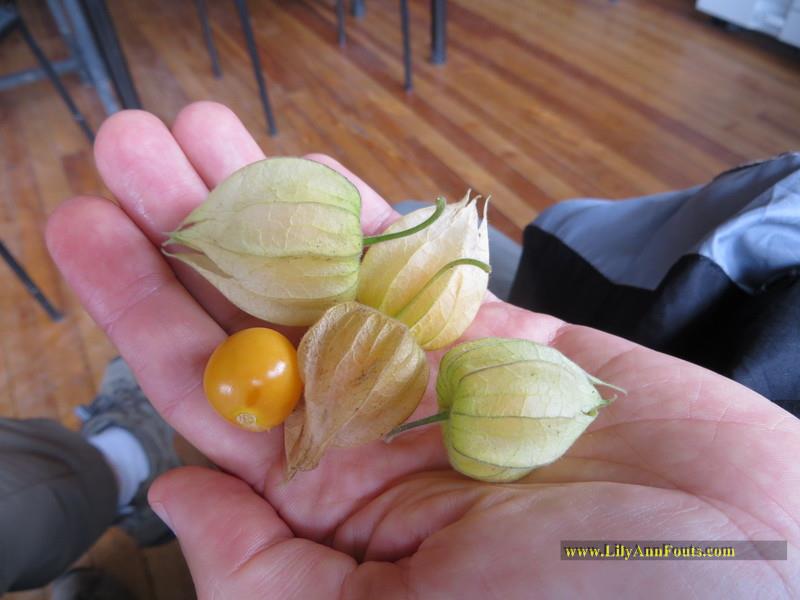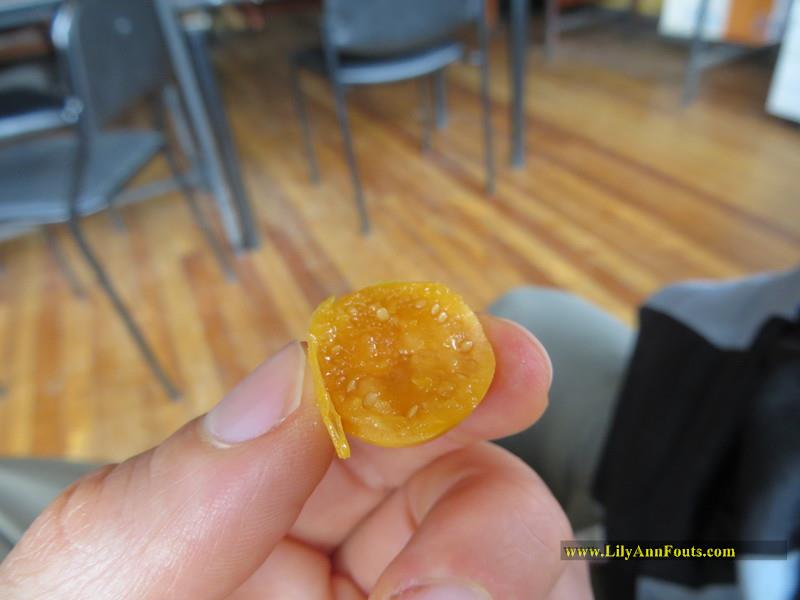 These relatives of the tomatillo (used to make green salsa) have a papery little husk on the outside and strongly resemble a yellow cherry tomato on the inside. They have a tart-sweet flavor and make a great snack fruit.
How Many Did We Miss?
I am sure that if we had stayed in Loja for the entire year, we would have learned of still more types of exotic fruits with the changing seasons. The fruits here were all in season during all or parts of January, February and March.  I'm sure we must have missed a ton of fruits that are in season at other times of the year!
Do you enjoy trying new kinds of food? What's the most interesting fruit you've ever had? Please share in the comments below!
Sign up for notifications so you never miss a post about Ecuador! Just fill in the form below:
Learn the Joys of Living Like a Local!
Enter your name and e-mail for updates on Loja and Ecuador!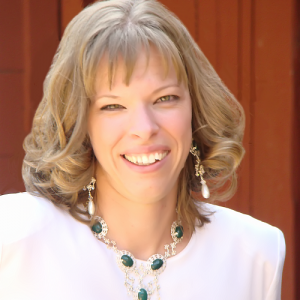 My husband and I are nomads, having lived in over a dozen U.S. states, plus Mexico, Antarctica, and Ecuador. I write. I recently released the 2nd edition of my 2nd book, "Live Like a Local in Loja," and I'm looking for a publisher for my third book, "Seven Years Running"--the true story of my fugitive childhood.