Our Trip to Saraguro
On March 18th last year we decided to take the bus up to Saraguro, since we'd heard a lot about this town and its indigenous people by the same name. We left Loja early and settled into the front seat of the bus (cost: $1.75 each), where we enjoyed completely amazing views the whole way.
It is difficult to put into words the absolute hugeness of the Andes mountains with the little Pan-American highway threading along the sides of them. Look one way and the mountain rises up into the clouds beyond your view. Look the other way and it falls away to a valley far, far below. I can't capture it with my camera.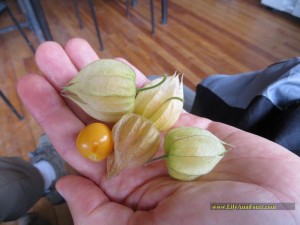 We arrived in Saraguro about 90 minutes later and walked around town for a few minutes, pausing to buy a bag of fresh uvillas (still in their husks, like tomatillos) from an old indigenous lady (cost: $1.00). We peeled off the husks and snacked on our uvillas as we searched for the tourist office where we could ask about a homestay with an indigenous family.
We found the office within a few minutes and talked with a man there named Lauro. Lauro told us all about the area and the Saraguro people—he himself was a Saraguro, dressed in the traditional indigenous clothing—long black shorts, an elegant serape, and hair woven into a long braid in back with a black felt hat covering his head.
"We'd like to experience a homestay, but we are vegetarians," we told him. "Is this going to pose a problem or hardship for our meals?"
"No, in fact we have a family that is vegetarian themselves!" he said. "I will see if they are available for you to stay with them."
Lauro excused himself and made a couple of phone calls, offering us some hot tea while we waited. A few minutes later he drove us out to meet the family. The homestay cost $66 for both of us and included 24 hours with the family in our own room with a private bathroom and hot shower, three meals and activities, plus transportation to and from the home.
We met Samuel first, the 11-year-old son. He was waiting for us on the roadside at the end of the trail that led up to their house. Samuel had long black hair, but wore ordinary clothing. He led us up the trail between two rock fences, with fields and gardens on either side. He pointed out their sheep in the field to the right. We came to their house on the left—it was a two-story home with an addition for the homestay guests.
Delfina, the mom, came out of the house to meet us. She wore the typical Saraguro outfit—a black dress with a shawl and a black felt hat.
We went down to the workshop next and met the father of the family, Marcelo. Marcelo makes beautiful rustic furniture from pine wood. He is not a Saraguro and does not dress like one—his family is actually originally from Colombia.
Delfina and Marcelo invited us to pick and enjoy fruit from their peach tree, which we did. We walked around a little to see the property.  Fields, a garden, and various fruit trees surround their home.
Their four-year-old daughter, Genesis, came out after a little while. She talked to us a little and then climbed a few trees. We talked with Marcelo for awhile in his workshop. I asked how they had come to be vegetarians and he told me that they were much healthier on a vegetarian diet. They do eat meat occasionally while they socialize with others, but at home they only cook vegetarian food.
I saw Delfina come out to pick some food from the garden for lunch and offered to help. I chopped spinach for the soup and we chatted while she cooked lunch—about travel, about having kids, about Vilcabamba (she said she hoped Saraguro would never become like that), and more.
Over lunch we asked the family about gardening, about the best times to plant various crops, etc. We learned that the big corn that is popular in that part of the world—choclo—takes nine to ten months to grow! No wonder we don't see it up north!
Lunch was a delicious veggie soup of spinach, plantain, fava beans, mote (hominy), and yuca, followed by a plate of rice, broccoli and radish salad—all very good.
Next, Samuel took us on a hike to a waterfall and cave (there was an entry fee to the waterfall trail of $2 each, but free for Samuel since he was a local), then up over the hill through some lush cattle pastures owned by his grandfather (a cheese maker), and back to their house. From the top of the hill we could see amazing views across the Saraguro valley.  For some reason I have no photos of this…I must have forgotten to take my camera!
In the afternoon we met the two older girls when they returned from school. One was in elementary school and the oldest was almost finished with high school. (Samuel did not like school and had quit to learn a trade instead.)
Delfina uses the wool from their sheep to make handcrafts—scarves, blankets, etc. It's all done from scratch—they sheer their sheep, clean and dye the wool, spin their own yarn and then knit the clothing. She showed us how to make yarn from wool by spinning a wooden tool that looked like a large top. She would tug wool out of a bag and twist it into yard by attaching one end to the "top" and skillfully spinning it in the air as it dangled from the wool. She made it look so easy and invited me to try, but I kept breaking the yarn and making a mess. Yarn and I have never gotten along too well…
At suppertime Delfina asked us if we had any religious beliefs. We told her we were non-religious but that we respected other people regardless of their beliefs. Curious, I asked about their beliefs because I sensed that this family was not Catholic, as most Saraguros are. It turns out that they are Seventh Day Adventists, which explains their vegetarianism.
In the morning we arranged to meet for breakfast with the girls before they went to school, so Keith and I came in at the agreed upon time and Delfina was fixing up the food. It was a delicious breakfast of yuca and eggs and warm sweetened milk.
After the kids left for school, Delfina showed us some more of her beautiful crafts…colorful pieces of jewelry made with many tiny beads and traditionally worn by all the Saraguro women. I bought a few pieces for myself and several more as gifts for family members.
Before long we heard the taxi down on the road, honking for us. It was time to go. We exchanged hugs with Marcelo and Delfina, grabbed our bags and ran down the trail.
We had a little more time in Saraguro before the bus came, so we wandered around the plaza and enjoyed the peaceful small town atmosphere before returning home to Loja.
Incidentally, if you're interested in a homestay with Marcelo and Delfina, their last name is Nastacuaz Cartuche and they can be reached (in Spanish—they do not speak English) at turismoctc (at) hotmail. If you stay with them, be sure to tell them that Keith and Lily said hi!
Questions about Saraguro?  Comments? Share below!
Learn the Joys of Living Like a Local!
Enter your name and e-mail for updates on Loja and Ecuador!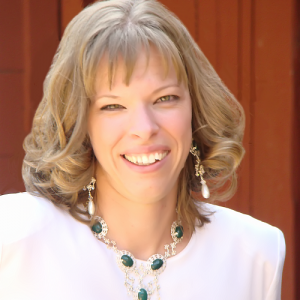 My husband and I are nomads, having lived in over a dozen U.S. states, plus Mexico, Antarctica, and Ecuador. I write. I recently released the 2nd edition of my 2nd book, "Live Like a Local in Loja," and I'm looking for a publisher for my third book, "Seven Years Running"--the true story of my fugitive childhood.