The Loja FAQ – Answers to Questions I've Received About Loja
My posts about Loja, Ecuador are the most popular on my multi-themed blog, and I've received many notes and questions from various readers about Loja (keep them coming, by the way—I love hearing from my readers!). I thought I'd share the answers to some of them in this post, and hopefully more people will find them helpful! By the way, I have written a whole book about Loja, so if you want to know lots of details about this great city, be sure to order your copy HERE!
Here are some FAQs about Loja!
Is Loja Humid?
Loja can be humid in the rainy season, but it doesn't get very hot there. Average temperatures are in the upper 60s and low 70s all year long. There are hot days and cold days but it's generally very mild and comfortable in a shirt or light jacket (and don't forget to carry an umbrella in the rainy season). In the morning especially it can be misty/humid. However, it is above the Amazon rain forest, so you notice a huge increase in humidity when you go east over the mountains and down into the Amazon Basin. Now that is humid! It seems less humid than the coast, also. The average year-round humidity in Loja is 75%, obviously a little less in the dry season and more in the rainy season. It does rain often in Loja, even in the non-rainy season!
Can you get a job in Loja teaching English?
English teaching jobs are not as lucrative in Latin America as they can be in certain parts of Asia. I did meet one English teacher in Ecuador who was basically working as a volunteer—I think her food and housing was covered but she wasn't making anything to my knowledge. There are two universities in Loja and I've also heard that there is a need for native English speakers to help with the English curriculum in the primary and secondary schools. If you want to make money, though, you won't make much as an English teacher in Loja.
English teaching jobs are not as lucrative in Latin America as they can be in certain parts of Asia.
What is the political climate like in Loja?
We happened to be in Loja during an election period and everything ran smoothly during the campaigns and on election day. Like many other cities throughout the world, groups of people sometimes hold political demonstrations and protests, but as far as I have been able to ascertain, these are generally peaceful affairs in Loja. There are many who are disgruntled with their elected officials (pretty much like anywhere else in the world), but Ecuador seems politically stable at the moment. The Ecuadorians in the mountain region pride themselves on their peacefulness. Recently there was an uprising that made the news, with the natives protesting against the government, but it never amounted to much. People living in Ecuador all said that the media blew it way out of proportion and life went on basically as normal. Things could always change, but for now it seems to be a very peaceful place.
Are you based out of Ecuador or did you just pass through?
We're not based out of Ecuador, but we are seriously thinking of buying land and moving down there. We spent 2.5 months there and loved it! I've also been doing a lot of research on Loja both before and after our time there. I have also spent some time in the Galapagos Islands on a previous trip.
Why did you select Parque Lineal as opposed to Parque Central with the nice restaurants, stores etc.? We will not be using a car and would like to walk a 'few' blocks to go shopping to say a Supermaxi and for general things, movies etc. Wouldn't Parque Central area be more appropriate?
We wanted to live away from the downtown area because it's quieter. We didn't have many options to choose from anyway, but the apartment we ended up in happened to be right next to the park and within easy walking distance of a bus stop and the Supermaxi, which is actually on the south end of town—not in the center. It is very easy to take a bus or taxi downtown from where we were, and have access to the additional shopping and restaurants there. It is extremely easy to get by without a car and we felt totally safe in that area–though we didn't go out much at night–we are not night owls. Loja is small enough that it doesn't matter too much if you're not right downtown as it doesn't take long to get there from anywhere.
I looked at your suggested sites for renting an apartment. If we stayed one month or less, do you think it is worth the bother?
If you're planning to stay in Loja for a month or less–or even two or three months–AirBnB and FlipKey would be good places to check. More places are being added in Loja these days. (If you are new to AirBnB you can use my referral link—CLICK HERE, for a $25 credit!) Sometimes there are pretty good weekly or monthly rates—or if there are not you might contact the owner and ask about working out a special deal for a longer stay. If all the furnished apartments are booked up, once you're in Loja you can go to any of the "Hostales" in town (they are all over the place) and ask to see the rooms, and pick a place in a location you like. We found that most of them were clean, had private bathrooms with hot water (usually via the electric shower heads) and cost $20/night for a double room. Maybe you could negotiate a lower weekly rate, I don't know… You might want to at least book your first night online before you get there, if you will be arriving late. It's definitely not worth going to the trouble of renting an unfurnished apartment if you only plan to be in the area for a few weeks or even a few months, since the cost and hassle of getting set up with furniture, appliances and utilities will outweigh the savings.
Is Loja truly a hidden expat retirement gem that will continue to gain recognition? Does it have what it takes for someone like me to seriously consider it as a place to live?
That really depends on what kind of a person you are! For someone who is interested in learning and participating in the language and culture of Ecuador, does not have very serious medical issues, enjoys going to the symphony and hiking in the mountains, Loja may be your dream. If you're more of a big city person, have sensitive health issues, want to be surrounded by people of your own culture or don't have an interest in learning Spanish, Loja is not a good fit. I have spoken with people who loved it there, as well as people who didn't really care for it. Ultimately it's a matter of personality and personal preference. I fell in love with it myself, but I have a background in the Latin American culture and Loja has the qualities I like in a place. I do see Loja growing in popularity and believe it could become a "hot spot" for expats, but I think the expats who will be most attracted to Loja will be the ones most interested in the local culture. One of the main goals of the book I wrote is to help people figure out whether Loja would be a good personal fit for them. Please pick up a copy if you're seriously considering Loja—it could save you a lot of time and money!
For someone who is interested in learning and participating in the language and culture of Ecuador, does not have very serious medical issues, enjoys going to the symphony and hiking in the mountains, Loja may be your dream.
Do you happen to have other blog postings regarding your time in Ecuador in general and Loja in particular? We'd very much enjoy reading them if you do.
Thanks! I add posts about Ecuador from time to time. All my Ecuador-related blog posts can be found HERE.
You can also sign up for my Ecuador and Latin America-related blog updates by entering your email below!
Do you have more questions? Contact me or leave a note in the comments below! I'll write back, and I may even add your question to this page! Feel free to comment also if you have been to Loja and have any additional information to add to what I wrote above!
Learn the Joys of Living Like a Local!
Enter your name and e-mail for updates on Loja and Ecuador!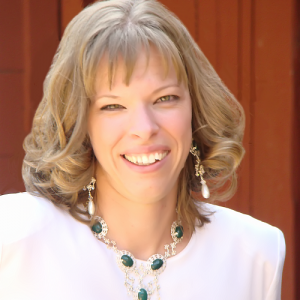 My husband and I are nomads, having lived in over a dozen U.S. states, plus Mexico, Antarctica, and Ecuador. I write. I recently released the 2nd edition of my 2nd book, "Live Like a Local in Loja," and I'm looking for a publisher for my third book, "Seven Years Running"--the true story of my fugitive childhood.