Taking a Blogging Sabbatical
Do you ever go grocery shopping and then try to unload everything all at once so you don't have to make multiple trips from the car to the house? You stagger up the steps, struggle at the doorway with all your bags and fumble around to find your keys while the heavy sacks cut into your wrists, restricting your circulation. You finally lurch into the kitchen, heave everything into a mound on the floor, and listen to the sickening crunch of your taco shells under your canned peaches.
Or is that just me?

Lately my life feels like that, too. Too many bags dangling from my arms. Working on client projects, writing the book, planning my book marketing strategy, writing the blog and weekly letters, creating videos, learning new business skills…

And life: spending time with my husband and loved ones, keeping the house in order, working on personal development, learning Thai, staying fit, cooking healthy meals, reading or watching a movie for fun now and then, and living with the realities of a nomadic lifestyle with its frequent moves and settling in to new places and new routines every few months. People with kids…I don't know how they do it.

It's all good stuff, and some of it is non-negotiable. But a lot of it isn't worth stressing about. I need to break it down into a few trips—I can't carry all the bags at once. I have to simplify, even if it means leaving behind something good for a little while.

Since early last year, I've committed to writing here on the blog every week. I often write about the earthbag house we're building or about Ecuador, where we lived for a few months of 2014. Sometimes I'll go on a tangent and write about my past or about a book I enjoyed.
I have to simplify, even if it means leaving behind something good for a little while.


I love my blog and do plan to come back in a few months. I still have lots more to write about the earthbag house, Ecuador, and many other topics. I may even write a few posts between now and then, but I'm letting myself off the hook for weekly posts to give myself the extra time and focus I need to push to the finish line of my #1 priority for the year. It's the biggest and most challenging project (in terms of both size and emotional investment) I've worked on so far: my book, Seven Years Running. I must focus my energy on that darn book!

Don't worry, though: I'll be back to regular blogging in a few months! If you don't want to miss the next time I post about something you care about, CLICK HERE to visit my "Contact" page and sign up for one of my newsletters. I'd love to keep in touch with you.

Have you ever had to leave behind something that you loved to make time for a big project that you really cared about? Share your story in the comments!

If you'd like to follow my progress, sign up for my book updates by entering your email below!
Stay Connected from Anywhere!
Just type your name and favorite email address to receive updates on my worldwide shenanigans and favorite new projects!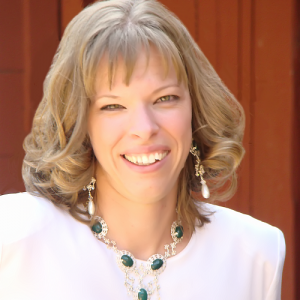 My husband and I are nomads, having lived in over a dozen U.S. states, plus Mexico, Antarctica, and Ecuador. I write. I recently released the 2nd edition of my 2nd book, "Live Like a Local in Loja," and I'm looking for a publisher for my third book, "Seven Years Running"--the true story of my fugitive childhood.