South Pole Freethinkers
This last weekend Keith and I went to a Labor Day party and ended up doing an impromptu interview on a live podcast show called Dogma Debate.
Our friend, Darrel Ray, thinks it is utterly cool that we have worked at the South Pole and that we took his books (The God Virus, Sex and God) down there and donated them to the South Pole Library.
Darrel immediately led us over to David Smalley (the host of the show) when he saw us walk up.
"You gotta interview these two," he said, an arm around each of us. "Keith started a freethought group at the South Pole and took my books down there, so now I have my books on all seven continents! These two are like my favorite people," he said.
With that endorsement David asked us a few more questions and agreed to add us to the show.
The commotion all centers around Keith's decision to start the South Pole Freethinkers group back in 2010, after noticing that this place dedicated to science had three religious events per week, but nothing specifically for non-believers.
What bothered Keith most was that taxpayer funds sponsored regular visits from a chaplain for church services and ministry, in a place where it is estimated that the cost of transporting and maintaining a person costs upwards of $800 per day–and probably considerably more when that person flies frequently.
Keith contacted me—I was still in the U.S. at the time—and asked me to send down some secular videos—the lectures from the 2009 Atheist Alliance International convention—and other materials. He also contacted the president of American Atheists (David Silverman), who sent down a bunch of AA magazines.
When the materials arrived, Keith began a weekly gathering and added it to the station's calendar of events. He put up posters advertising the meetup next to posters advertising the other events around the station.
The new meetup was not well-received. Keith's posters were torn down or graffitied every week.
As long as you could tell it was a Freethinkers poster, Keith left it up. The controversy began to arouse curiosity among station residents. Attendance started out with 5 people, then 7, then 17, then 30…
In the end attendance plateaued at 5-10 regular attenders per week–more than any of the religious gatherings.
After he returned to the States, Keith gave a presentation about the South Pole and his Freethinkers group to the Denver Atheists in Colorado, and asked for donations of secular materials that we could take down the following year. Several generous people brought us boxes of books, magazines and videos at the next meeting.
I applied to work the next season as well—it would be soon after our wedding—and I was hired as an alternate, but no positions opened up for me. Keith told them he would not be going unless a position opened up for me also, but when none did they begged him to at least come for the first few weeks of the season so that he could train the new electricians, none of whom had worked at the Pole before.
We agreed and Keith flew south for six weeks. He continued holding the weekly meetups, and again his posters were frequently torn down or graffitied. A friend of Keith's and regular attender took over the group after Keith left, and kept it going for the remainder of the season.
During the 2012-2013 season I had the privilege of obtaining a position at the South Pole, too. We took more secular materials with us and continued to offer the regular South Pole Freethinkers meetup, now in its third year.
By this time, people seemed to accept the fact that a group of non-believers had come to stay, and the posters were left intact almost all season.
One day we were in the library and Keith noticed that almost all of the books he had donated were missing. We knew people might be borrowing them, but suspected foul play.
Our usual weekly meetings continued. The format was generally a video (mostly lectures or documentaries) followed by group discussion.
A couple of weeks after Keith noticed the missing books he was again in the reading room and noticed the edge of a book peeking down from the back of the top of one of the shelves. He brought a chair over and discovered a whole stack of secular books had been hidden up out of reach and out of sight. He took them down and re-shelved them.
Kell, our most loyal and faithful attendee–who also became a good friend–was going to be spending the winter at the Pole and she vowed to keep the meetup going all year long.
We did not return the following summer, but Keith's other friend–who had taken over in Year 2–kept it going after Kell left.
Several people—even some who didn't attend our meetups—took time to thank Keith for making this option available to people who do not identify with any religion.
We look forward to returning to The Ice again someday and being involved again!
By the way, if you'd like to listen to the interview we did on Dogma Debate, we were at the very end of episode 201. CLICK HERE to listen to it on YouTube, starting at 1:26:26. Enjoy!
Want to read more about our time in Antarctica? CLICK HERE to see more of my Antarctica posts! And feel free to share your questions and comments below! (I do realize that religion can be a "hot topic" for some, but please keep it nice and friendly, ok? Thanks!)
Stay Connected from Anywhere!
Just type your name and favorite email address to receive updates on my worldwide shenanigans and favorite new projects!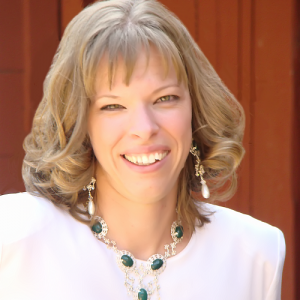 My husband and I are nomads, having lived in over a dozen U.S. states, plus Mexico, Antarctica, and Ecuador. I write. I recently released the 2nd edition of my 2nd book, "Live Like a Local in Loja," and I'm looking for a publisher for my third book, "Seven Years Running"--the true story of my fugitive childhood.