Parks of Loja, Ecuador
I love parks!  Green spaces bring a bit of nature into the concrete jungle of the city, encourage people to enjoy the outdoors and exercise more, and provide a lovely place for friends and family to socialize in wholesome ways.  As a traveler, parks are among the first things I seek out in a new city.  They are usually free, and they provide opportunities for me to watch the locals during their happy moments of relaxation–parents playing with their children, friends playing a sport, or young couples in love sitting by a pond and feeding the fish and ducks.
Here in Ecuador (and throughout Latin America, as far as I can tell), weekends and holidays are busy times in the parks.  Especially when the weather is nice, friends and families flock to the recreational areas of their cities and enjoy the opportunity to visit, celebrate, and play together.
Loja, Ecuador is lucky to have several very nice parks within its city limits.  We have managed to visit all of the main parks in town and we are lucky to live reasonably close to several of them.  Here are our favorites so far:
Parque Universitario de Educación Ambiental y Recreación (PUEAR) "Francisco Vivar Castro"
This park, on the south end of town across the road from the Botanical Gardens and run by the National University of Loja, has a modest $1 entrance fee ($0.50 for locals) and has several kilometers of beautiful, very well-maintained hiking trails through jungle and up to the top of the mountain overlooking Loja.  Keith and I walked around in the park today and spent several hours hiking a loop that should have only taken us less than 2 hours to do, but the views and the flowers captivated our attention and we stopped every couple of minutes to take pictures.
A dog–probably belonging to one of the park employees–took it upon himself to become our guide and eagerly led us along the trail.  Pets are not allowed in the park, but hey, he insisted, and seemed quite familiar with the trails.  I think he probably tags along with hikers on a regular basis to get free walks (and probably free food as well, considering how he would give us that begging puppy face each time one of us stopped and opened our packs).
There are lots of shelters along the way, and we stopped in one of them for a picnic lunch.
We both agreed that we would love to return to this park several more times while we are in the area.  Next time we'll go earlier and I'll take my binoculars along and hopefully leave the dog behind so I can do some birdwatching.
Jardín Botánico Reinaldo Espinosa
This gorgeous botanical garden also has a $1 entrance fee (for foreigners, or 50 cents for locals) to get in, and it's totally worth it.  It is Ecuador's oldest public park (established in 1949) and has more than 800 species of plants organized into several different sections, including an orchid garden, medicinal plants, a vegetable garden where they grow indigenous foods, an orchard of Podocarpus trees (for which Podocarpus National Park was named), and more.  We also saw several beautiful kinds of birds while strolling through the park.
There's also a maze to entertain the kids (and adults…who are we kidding?). 
I highly recommend the Botanical Garden to anyone visiting Loja.
Parque Lineal del Sur "La Tebaida"
This is the first park we encountered after coming to Loja.   It's on the south end of town, Following the Malacatos river for a couple of kilometers and with trails on either side, this beautiful park also has an outdoor gym for people who want to work out, a small reservoir where it appears there are boats for rent during certain times of the year (not now), lots of playground equipment for the kids, several scenic bridges across the river, and a climbing wall that people with equipment use, mostly on the weekends.
The park is very popular with the locals during evenings and weekends.  There are always lots of people exercising on the trails or in the gym area, and families out playing together.  On Sundays people bring in large inflatable jungle gyms for the kids to play on and the vendors come through selling snacks and drinks.  It's a fun place to people watch.
Parque Jipiro
This large city park on the north end of town contains a number of replicas of buildings from around the world.  The buildings have various functions, from administrative offices to game rooms for kids to an old train converted to an internet cafe.  We really enjoyed the big slide on the building designed to look like a European castle.
There is a pond with an island housing various types of birds–flamingos, geese, a peacock–and you can rent a paddleboat for $3.80 for 30 minutes.  Initially this seemed like a huge amount to us–apparently we are getting used to the ultra-cheap prices here in Ecuador!  But when we thought about it, it's less than what we'd spend on a simple meal back in the U.S., and so we splurged and had a great time paddle-boating around the pond and artificial river.
Jipiro also has a large indoor swimming pool which can be accessed for $1, and like "La Tebaida," there is also an outdoor gym for anybody who wants to work out.
North of the park, trails follow the river for 4 kilometers.  Apparently during the busier time of the year one can rent horses or bicycles to ride on this trail.  It ends at another park we really enjoyed…
Orillas de la Zamora
This park contains the city zoo (with a 50 cent entrance fee), as well as an orchid garden and go-kart track and other attractions, though we only visited the zoo–we'll have to go back and see the rest of it!
The zoo is quite small as zoos go, but it is a pleasant place to stroll around and watch the ocelot and monkeys at play.
Loja is a beautiful city with beautiful parks–we feel lucky to be here!
I'm Writing a Book About Loja!
Are you interested in learning more about Loja?  Does Ecuador interest you as a place to travel or move to? Enter your email below to learn more about my book!
Learn the Joys of Living Like a Local!
Enter your name and e-mail for updates on Loja and Ecuador!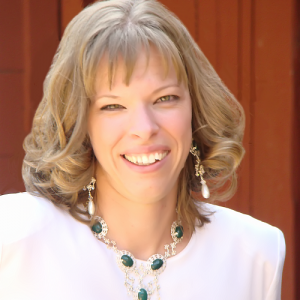 My husband and I are nomads, having lived in over a dozen U.S. states, plus Mexico, Antarctica, and Ecuador. I write. I recently released the 2nd edition of my 2nd book, "Live Like a Local in Loja," and I'm looking for a publisher for my third book, "Seven Years Running"--the true story of my fugitive childhood.