Notes from World Domination Summit 2015: Part 3
Have you read my earlier WDS posts?
Click here to read Part 1 from July 9 and 10.
Click here to read Part 2 from July 11.
Sunday, July 12, began much like the previous day, with a long line snaking up the side of "The Schnitz" (as Portlanders affectionately call the Arlene Schnitzer Concert Hall) to the South Park blocks, then down the street and back up again. I found my place in line and chatted with some of the other attendees. We all agreed that the last two talks of Saturday had been real tear-jerkers. Inspiring and excellent, but sobering.
The usual high-fives as we entered picked up our moods and generated excitement for what was to come.
Jeremy Cowart
Jeremy, a photographer, used his creative genius to deliver a unique presentation against a backdrop of video and music. He shared the story of how he grew up an average kid, never believing he was capable of much. His dad kept quoting the Bible verse that says, "I can do all things through Christ who strengthens me," and slowly this began to sink in.
Jeremy began making artwork, and took graphic design in college. Eventually he discovered his talent for photography and poured himself into the craft full-time. He became known as a celebrity photographer, but wanted to find a way to make a bigger impact in the world. How could he use his talents to make a difference?
He founded a global photography movement called "Help-Portrait" to make portraits of people living in poverty and give them to them. Photographers around the world responded and changed many lives, fixing people up and creating portraits—sometimes the first photos these people had ever seen of themselves, which helped improve their self-esteem. In some cases it even helped people to land jobs.
Jeremy continued to think of ways he might be able to make a difference with his photography. He traveled to Rwanda and created a powerful project bringing survivors of the genocide together with the murderers who had killed their families and taking photos together with written messages of forgiveness.
After the earthquake in Haiti, Jeremy traveled there to take photos in which the survivors shared their messages with the world, which later were displayed at the U.N. and inspired donors to raise 10 billion dollars in aid.
Not long ago Jeremy and his brother took each of their daughters out to a father-daughter dance, and each took a photo of the other with his daughter. Soon afterward Jeremy's dad called to deliver the tragic news that Jeremy's brother had died unexpectedly. Jeremy's voice cracked at this point in his story. He took a deep breath and continued.
Jeremy has conducted several other humanitarian projects through his photography, and now has also launched See University which helps teach photography skills. His message is that if you think you can't, think again. You can make a difference.
His message is that if you think you can't, think again. You can make a difference.
Chris Guillebeau
When Chris came onto the stage after Jeremy's talk, he was more serious than normal. "Jeremy and I have something in common," he said. A couple of weeks previously he had announced on his blog that he would be taking a break for a few weeks, and now he explained. "Three weeks ago I also learned that my brother died unexpectedly."
He took a moment to maintain his composure, and then shared a few photos of his younger brother, Kenny, who had attended WDS previously and whom several of the attendees knew.
Chris said he hadn't planned for people to cry so much during this year's WDS. He promised that the next speaker might help some of us find constructive ways to face our tragedies.
Lissa Rankin
Lissa began her speech on an empathetic note, asking audience members who had lost someone special to them to stand up. Nearly everyone did. I have lost some friends, but never a best friend, significant other, or close family member. Watching everyone stand up around me, I realized how fortunate I am to have not yet experienced this level of loss.
Lissa's speech centered around the themes of "Love" and "Calling." She recognized the value of life as a young child, taking in a baby squirrel who had lost its mother and trying to nurse it to health. When it died several days later, she cried to her mother, "I'm never taking in a baby squirrel again!"
Watching everyone stand up around me, I realized how fortunate I am to have not yet experienced this level of loss.
Several months later, though, a friend of hers found another baby squirrel and knew that Lissa had experience with them. Lissa took it in and it lived. Eventually it was time to release the squirrel into the wild. It broke Lissa's heart to part with the squirrel she had become attached to, and she again told her mom that she would never take in another squirrel.
Her mom responded, "Give another squirrel permission to break your heart." That lesson has stuck with her, and she says we must give squirrels, people, and life permission to break our heart. We must follow our heart and not let fear get in the way of fully living.
After more stories of heartbreak and compassion in medical school and in her career as a physician, Lissa shared with us 4 fearful assumptions we make, and 4 courage-cultivating truths we should adopt in their place:
Fearful assumption: Uncertainty is unsafe. Truth: Uncertainty is a gateway to possibility.
Fearful assumption: I can't handle losing what I cherish. Truth: Loss is natural and leads to growth.
Fearful assumption: It's a dangerous world! Truth: It's a purposeful universe. (She shared the concept of pronoia—the opposite of "paranoia" and the idea that the universe is conspiring to support you.)
Fearful assumption: I'm all alone. Truth: We are all one.
Chase Jarvis and Vanessa Van Edwards
It was exciting to see Chase Jarvis on the stage. I've been familiar with his work for awhile now. He's the founder of CreativeLive.com, an online educational platform delivering classes on a variety of topics from photography, graphic design, and video editing to business creation and people skills.
I love their model: while classes are being taught, they are streamed live and available to the public for free. Once the course is finished, it is available to buy, along with premium materials only available to customers. I've watched a few live classes in the past and they always have top instructors! One amazing instructor whose class I've watched live was Vanessa Van Edwards. I was signed up to her People Skills workshop the next day and really looking forward to it.
Chase gave each of us 2,500 attendees a $150 gift card to use on CreativeLive! I'm super excited about this and have been debating which class to buy with my "scholarship" money.
Then Vanessa Van Edwards came onto the stage to give a short talk about body language. Here are three valuable tips she shared:
Without even realizing it, people tend to point their toes toward the person in the room that they are interested in (not necessarily romantically—could be a business interest or just someone they want to spend more time with for any reason). To find out who someone wants to connect with, watch their toes! Also, if you're engaged in conversation make sure to point your toes their way to show full engagement with them.
If you want to engage someone in conversation and encourage them to talk more, do a triple nod (but not too fast—that would come across as impatient). This almost always encourages a person to keep talking.
Stand like the superhero you are! Research shows that if you assume a "power pose"—standing tall, taking up lots of physical space, head up, arms on your hips or in the air—you actually change the chemistry in your body, producing hormones that give you increased feelings of confidence. Taking a submissive pose—head bowed, shoulders hunched, fetal position, etc.—produces the opposite effect, bringing you down emotionally. Practice using a power pose before an important interview or presentation to ramp up your confidence!
The Launching of Wayfinding Academy
Michelle Jones, a university professor who has been involved with the World Domination Summit since its first one five years ago, has been dubbed "WDS Magician." She took the stage next, wearing a magician's gown, and spoke to us about how the world is changing and the way we do higher education needs to change as well.
Removing her gown to reveal a professor's gown—as is typically worn at a college graduation—Michelle announced that she would be retiring as WDS Magician to work full time on a new non-profit college called the Wayfinding Academy. This two-year college will provide a customized and practical educational experience for each student based on their strengths and passions. This first year will be spent earning regional accreditation, designing the courses and preparing for students. They anticipate enrolling the first class of students in the fall of 2016.
It was really exciting to see a cutting-edge new college launched at WDS! Attendees were encouraged to help out by suggesting workshops, offering their experience, nominating students, spreading the word, and contributing to the start-up costs. Check out their website at WayfindingAcademy.org!
Lunch, Socialization and Attendee Meetups
Between 12:30 and 4:00 p.m. we found some lunch and socialized with more fellow attendees. I had the pleasure of meeting Mike Guillebeau, Chris's dad and author of three mystery novels, and sharing a good conversation with him. He and his wife were fascinated by my past and he promised to put me in touch with anyone he could who would help get my story published. He said it was definitely a story that needed to be told! I enjoyed learning about him and really appreciated his support and encouragement on my own project. Later on I attended a meetup for location independent women.
Asha Dornfest
Asha's practical and actionable speech was on "How to Be a Grownup." She spoke about common myths about grownups—myths she had as she grew up and became a parent—and described the truths to proceed with instead.
Myth 1: Grownups stick to the plan.
Truth: Embrace course correction. "Trust the dots to connect," she said. Things change, we adapt.
Myth 2: Baby steps are for babies.
Truth: Small, consistent steps are the surest way forward. Are you scared? Do you face resistance? Just go with a smaller step!
Myth 3: Grownups are sure of themselves.
Truth: Self-confidence grows every time you keep a promise to yourself. Every small step you take is a promise you can keep. You can count on yourself.
You have everything you need right now. Think of the first small step you can take toward one of your goals, and do it!
Derek Sivers
I've heard so much about Derek via Tim Ferriss's work and so was really excited to hear him speak! Derek founded "CD Baby" back in the days before Paypal and other things that make such businesses so easy today. He sold it in 2008 and donated his millions toward a charitable trust for music education.
Much of what he did to found CD Baby just happened to be a matter of good luck and perfect timing, he says, but what he learned in the process he shared with us in his speech. I found this, too, to be very practical.
First, if you're launching a new business, it's important to ask yourself why you're doing waht you're doing. What do you really want?
If you want more freedom, you need to build a business that will allow you to delegate much of your work to others.
If you want to build a legacy, find ways to put your name on things (example: monuments!).
If you want money, be willing to let others take the spotlight. Sometimes it's the people behind the celebrities that make the most money.
Nobody knows the future. A business plan is moot. How many business plans do you see where they project failure? (Hint: none.) Yet how many new businesses fail? (Hint: most.) Instead of creating an inflexible business plan, commit to a problem you want to solve. Don't get hung up on one solution. Things change.
What does it mean to create a revolution? It simply means serving people better.
If you create something that is not a hit, switch. If people aren't loving what you're doing, stop. Don't persist. Don't push it. Keep moving onward. Go with something people are excited about.
Launch version 0.1. If you're not launching too soon, you're launching too late! People don't want to hear ideas—they want to see execution.
Derek also talked about how to amaze your customers and make them remember you and talk about you. At CD Baby he would answer the phone, write personalized e-mail headers, forward customer comments to musicians whose CDs he sold, and do quirky things like add the line "request anything with your order" to the buy page. Sometimes customers would actually write in requests with their orders. One customer wrote that he wanted some gum, so they dropped a pack of gum into his package. Another said he wanted some squid, so they found a little plastic squid and shipped it with his order. This really impressed the customers ("No way! They actually did it!") and they would tell everyone they knew, which brought even more customers to CD Baby.
He also told musicians that if they wanted a change made to their CD pages after they had been published, he would do it but changes required a pizza. He was serious! They would give the musician the phone number of the local pizza place and tell them to place the order and then they would make the changes to their page. This also created a lot of buzz in the musician community and word of CD Baby spread.
Derek's point: People remember the little ways you make them smile, not necessarily all the business stuff or fancy technology. Be creative and personable!
In Closing…
Chris Guillebeau took the stage again to thank all of the WDS volunteers and to explain what would be changing at next year's WDS. Next year WDS will be held in August rather than July. In order to serve the community at a deeper level, they are also cutting back to just 1,000 attendees. The 500 tickets they released a few hours earlier had already sold out, so only 500 seats remain for next year's event. I predict these will sell out within minutes of being released. However, they plan to expand the WDS Academies and meetups surrounding the main event, and you don't have to be an attendee of the main event to enjoy these other WDS-facilitated events. I'd like to come back next year if I can, and I'd love to bring my husband, Keith, with me. We shall see!
Closing Party and More Record Breakers
8 p.m. the closing party began at Pioneer Courthouse Square. We had Bollywood-style dancing!
We also did our final two record-breaking events: most birthday candles blown out at once, and most cupcakes eaten at once. Volunteers passed out the cupcakes and lit the candles, and together we blew them out.
I stuck around until about 10:30 and then went to get some sleep.
Although the main WDS event had come to a conclusion, I still had a full day of WDS academies on Monday. It wasn't over yet!
Stay Connected from Anywhere!
Just type your name and favorite email address to receive updates on my worldwide shenanigans and favorite new projects!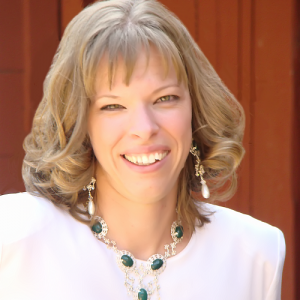 My husband and I are nomads, having lived in over a dozen U.S. states, plus Mexico, Antarctica, and Ecuador. I write. I recently released the 2nd edition of my 2nd book, "Live Like a Local in Loja," and I'm looking for a publisher for my third book, "Seven Years Running"--the true story of my fugitive childhood.