Finding an Apartment in Loja, Ecuador
James Michener famously said, "If you reject the food, ignore the customs, fear the religion and avoid the people, you might better stay home."
We loved living in Ecuador and highly recommend it to people who love the Spanish language (or are interested in learning) and love other cultures–particularly Latin American culture.  Ecuador has so much to offer–beautiful scenery (jungle, mountains, beach, you name it), low prices (on most things), nice weather, a lovely culture and wonderful people.  We can hardly wait to go back, and we are seriously considering buying property and making a permanent home there.  
However, if you're frustrated by other cultures or have no interest in other languages, you might want to reconsider your move to Ecuador (or any country where English is not the dominant language and the living standards are not up to par with North America or Western Europe).  May our adventures in apartment renting serve as a warning to those planning to gleefully fling themselves into Ecuador long-term.
Since we planned to stay in Southern Ecuador for about 2 1/2 months, one of our first tasks upon arrival was to find a place to live.  I found a lot of information about Cuenca during my pre-trip research, including listings for furnished apartments for well under $500 per month.  I also learned quite a bit about Vilcabamba, a famous little town–popular with expats–about an hour (by bus) south of Loja.  Loja had very little information online, but what I did learn about the town intrigued me.
I learned it had very few expats, which appealed to us since we wanted to get to know the locals.  I learned it was the music capital of Ecuador and had a symphony, which appealed to me because I love live symphony music.
I learned that Podocarpus National Park was nearby and was popular with birders, which appealed to me because I love to birdwatch, especially in tropical countries.
It appealed to both of us because we love hiking in the great outdoors.  I learned that the average year-round temperature was around 70° F, and didn't vary much from that throughout the year.  This appealed to both of us since I don't like it too cold and Keith doesn't like it too hot.  I learned that the town had two universities, including one of the top universities in the country, which appealed to both of us because we knew we would be able to find some well-educated people to converse with.
I hoped that when we arrived and could meet people in person that the house hunting process would get easier, because I couldn't find much online.  On the evening of January 23, 2014, we stepped off a bus and started getting to know Loja.  January 24, we began walking around the town and asking people if they knew of any furnished apartments for rent.  Most had no idea where we could even begin to look for such a thing.  A few recommended looking in the newspaper classifieds, but we didn't find much there–and everything we did find was unfurnished.
In the afternoon we returned to our hotel room, defeated.  An idea struck.  I plopped down with my laptop and searched the AirBnB site*.  Sure enough, there was one very nice looking furnished apartment building in Loja.  It was called "Apartamentos del Rio."   Unfortunately, they were $750 per month, which was quite a lot more than we had planned to spend.  I figured if we could find the apartment managers in person, we would be able to negotiate a better rate.
I punched "Apartamentos del Rio, Loja, Ecuador" into the search engine and found them listed on a few other sites.  Piecing together the information that I found, I was able to determine the approximate location of the apartments.  We hailed a taxi to the neighborhood and started asking around.  Finally, someone pointed us toward the hotel, "Jardines del Rio," and I guessed that due to the similar names, the owners of the hotel might also be the owners of the apartments.
As we came up the stairs into Jardines del Rio hotel, we met Cristian, the oldest son of the family who owned the hotel and, yes, managed the apartments!  Cristian welcomed us in and told us about the apartments, and wrote down the price as he spoke.  Month-to-month, $650.  If we were willing to sign a 1-year lease, the apartments would be $450 per month.  We asked about a 2-month lease.  It would be $600 per month.  This was still a couple hundred more than we had hoped to pay, but it did include the water and electric bills and it seemed our options were limited.  As far as we could tell, this might be the only place in the city offering furnished short-term rentals.
The next morning, Saturday the 25th, we met Cristian at the hotel and together we went to tour the brand new apartment building. These were not the same apartments as in the pictures on AirBnB*, but they were lovely.  They were in the process of furnishing the units and installing the stoves and water heaters, and Cristian assured us that they would be ready by Wednesday.  Meanwhile, he said, we could stay at the same rate in a room in their hotel until the apartment was ready.  We loved the views from the apartment building, across the road from one of the biggest parks in town.
From the rooftop terrace we could see the mountains surrounding the town, too.
We decided to go for it.  The brand new apartments were nicer than anything we had lived in during our married life (and those who know us will tell you that we move an awful lot).
We picked the apartment at the very top of the building (for the best views and most privacy) and signed the 2-month lease.  For the next two months, luxury would be ours!  We moved our stuff into the hotel room, which was beautiful and even had a loft with another bed in case we had any visitors.  We had negotiated for them to include a good, hot breakfast for us while we were there, too.
Each morning we enjoyed our jam and bread, scrambled eggs, milk and coffee, and freshly made fruit juice and counted down the days until we would have our own place with our own kitchen.  On Monday night, Iván, the father of the family, met us as we came back to the hotel after sightseeing.
"I have a beautiful apartment here, in the back of the hotel, that just became available!"  he said.  "It has three bedrooms instead of two, and it comes with a washing machine; it's all ready for you to move into right now if you wish!  Would you like to see it?  No pressure if you'd still rather have the other place!"
We took a look at it, but I didn't care for it.  It was old and dark, and faced a walled-in courtyard instead of the beautiful mountains.  To get to it, we would have to walk through the hotel every day.  I realized then that our apartment would not be ready by Wednesday.  Keith and I decided we still wanted the new apartments, but told Iván that we would be willing to move to the third floor rather than the fourth floor unit we had originally chosen, because we knew the third floor unit was closer to being done.  I asked if our move-in date was still on track for Wednesday.
"No, we've had a delay getting the stoves and hot water heaters installed," he explained apologetically.  "But for sure by Thursday or Friday it will be done!  I want to make sure everything is done right before we hand over the apartment.  Oh, by the way, we need you to pay another $600."
"But we already paid the first month's rent…" I said.
"For the deposit! And so we can get the furniture for the apartment."  Sigh.  Yep, we're in Latin America.
"If we give you the $600 you will give us a receipt for the 2nd month's rent, and we will owe nothing more for the two months we live there, right?"
"Yes, yes, of course!" he agreed.
I asked Iván to put the hand-over date in writing on the contract, along with the change from the fourth floor unit to the third floor.  He obliged.  "The apartment will be handed over on the 31st of January," he wrote.
Tuesday we paid our 2nd month of rent, and received our corresponding receipt.
Wednesday night we returned from our explorations and met Iván on the stairwell on the way to our room.
"Surprise!" he said, beaming.  "Your apartment is almost ready!  You will be able to move in tomorrow morning!  We are putting the final touches on it now."
I was very pleasantly surprised.  "That's wonderful news!" I said.  So after everything, the apartment would be ready on Wednesday after all, as originally promised!  I should have known better.
The next morning after breakfast Keith and I happily packed up our luggage and carried it down to the lobby.  Moments later, an apologetic Iván came out to meet us.  "Oh, I am so sorry," he said.  "The apartment is still not ready yet.  I didn't realize, they still haven't finished the stove.  I am so embarrassed!"  He helped us carry our luggage back up to our room.
Thursday, we asked the mother of the family, Magdalena, how the apartment was coming along.  "Almost done!" she said.  "I just took the curtains in today to have them taken up; they were dragging on the ground.  They should be finished by tomorrow."
The official hand-off day rolled around: Friday, January 31st.  Keith and I packed our bags and went for a hike, then came back to the hotel and waited.  Finally, Cristian came for us.  "Are you ready?" he asked?  "Very ready!" I replied.  The hotel was beautifully decorated and the family and staff pleasant, but our room was old with a crumbly wood floor, and the shower came with an electric shower head (common in Latin America) which would flip on and off with the changing water pressure, making showers a difficult ordeal.  We were ready for our brand new place, and a kitchen to cook or own food (selection for vegetarians in most of the local restaurants was limited).
Cristian helped us carry our luggage over to the new apartment, where Magdalena was hanging a curtain.  We came in and looked around.  The apartment was tastefully furnished, but some of the furniture was older (the table rocked on squeaky metal legs and had a stained top and chairs, for example).
"Where's the stove?" I asked, noting a gaping hole in the countertop.
"Oh, they haven't come to install them yet; they will be here on Monday–Tuesday at the latest," said Magdalena.  Cristian came in a few minutes later packing a stand-alone stove, and then brought in a gas cylinder and hooked it up.
"You can cook on this over the weekend until we get the permanent stove installed," they told us.
Well, at least we had a stove.  And a fridge.  It was already better than our Oklahoma house–which came with no appliances and for which we were still waiting on our old landlord to refund our deposit (another story I have written about in detail HERE).  The house came with all the basic dishes we would need, beds with bedding (although our full size bed had a twin-size flat sheet on it), a TV, and lamps.
But then there were some other little details, like no curtains on the windows facing the apartment across from us.  No frying pan.  No broom or mop.  No towels. No rack to hang towels in the bathroom. No toilet paper holder, either.
The pressure for the cold water in the shower was extremely low, and I got burned with my first shower.  The tub, installed slightly askew, encouraged water to pour out onto the floor and run toward the hardwood bedroom floors.  Keith hurled our laundry onto the floor to stop the flow and installed a little dam made of duct tape to reroute the water into the tub and down the drain.
Over the next day I wrote down a list of things we needed and took them to Cristian at the hotel.  "No problem, no problem," he said in his usual agreeable way.  " Mañana we will bring you all this stuff."
Tomorrow.  Mañana.  The word doesn't actually mean tomorrow.  In Latin America, mañana means "at some point in the indefinite future, after we have spent some time with our families, and if we get around to it."  Some of it they got around to.  Some of it they didn't.  The stove took over a month.  The frying pan and towels came right away.  The towel rack and toilet paper holder never happened, and neither did the cold water in the shower ever get fixed; we had to turn down the temperature on the hot water heater instead.  The little duct tape dam was still in place when we moved out.
On February 10, I wrote in my journal:  "This evening we heard some commotion upstairs and went up, thinking the landlords were doing a bit of work."  (Note: whenever we heard the landlords we often went out to request something that we were still waiting on...)  "Nope–it was just our neighbors installing a dish for satellite TV.   They, being European, and we, of the U.S., have all been frustrated with the cultural differences with the landlords when it comes to getting things done.  The downside to being the very first occupants of this brand new apartment building is that we're the first ones to discover what doesn't work, what's missing, and what's wrong…and our landlords seem to lack the inclination and/or money to fix anything, even though we are assured with lots of smiles that it will be taken care of "right away."  This weekend!  Monday, for sure!  Tuesday, at the very latest!  On and on it goes.  We have a hole in our counter which is meant for a stove which was to be installed 2 days after we moved in.  The deadline is now over a week past…  Still, it's a great apartment.  We have a back-up stove for the moment and we're comfortable.  Patience is key in Latin America."
Overall, we were happy and comfortable in our apartment in Loja, but all the friends we met there agreed that we were paying a luxury price for a non-luxury apartment.
Our neighbors within the apartment building had stories of their own to share.  One spent her first three days without hot water.  Another had specifically asked the landlords not to come in until she got home (she had a dog and didn't want the dog getting out), and when she got home she found the door ajar and the landlords working inside.   In our periodic get-togethers with the neighbors in our building, there were always more stories going around.  We were a multi-national bunch, with us from the States, another couple from Spain, one woman from Venezuela, and another originally from Ecuador but who had lived for many years in France.
The cultural differences between Latin America and Europe and North America took some by surprise.  The concept of privacy is totally different.  When we asked for curtains between us and the other apartment, their response was "Oh, nobody is living over there yet, so we'll just put something up before anyone moves in."  The fact that they themselves were often over there working on the apartment–sometimes late at night–didn't seem to occur to them as an issue.  They would always wave cheerfully through the windows.
On the evening before our departure, we invited all of our neighbors for tea/coffee and cookies, and a giveaway extravaganza.  Because our landlords failed to provide many basic household items, we had purchased a few things to get us by, but we didn't want to leave them to the landlords.  We felt our neighbors could probably use them more.  We sat around and chatted for awhile and Keith and I encouraged our neighbors to take what they wanted from the pile we had made on the table.
They looked at the items shyly, sheepishly taking a small thing or two each.  "Take everything!" we encouraged them.  "Whatever you don't take stays here and the landlords will get to keep it."  Their expressions changed from a look of shyness to a look of, "Hell, no!"  Moments later, everything was gone.
Iván, Magdalena, Cristian and his siblings are all pleasant people, but their way of life is different from what many North Americans or Europeans may be accustomed to.  For me, the experience refreshed my memory–having grown up in Mexico it was a bit like coming home.  Still, we all agreed that the apartments were too expensive for the level of quality and service we received in return, and I think we will all be looking at other options if we have it to do over again.   At least they lived up to their promise and never asked us for more money!  Overall I found the Ecuadorians to be overwhelmingly fair and honest and generous with us.
Lucky for us, Keith and I have made several new friends who may be able to help us in the house hunt next time we go down.  Still, it is Ecuador.  It is Latin America.  I expect we will always have different ideas of privacy, different expectations for how fast things should be done or how well things should work.  This is how it is.  Take a deep breath and accept that things will be different.  Patience is key!
Every culture has its pros and cons.  I appreciate many things about Latin America's culture and overall I feel more at home there than I do in the U.S.  Learn to appreciate the lovely people, the importance of family, and the lack of importance of schedules.  There is a phrase that is very common in Ecuador:  Ama la vida.  Love life.  Take it to heart!
P.S. After finding our apartment, I have since discovered the following resources which we will use next time we look for a house in Loja:
*Note: AirBnB can be a great site to find alternative lodging and short-term apartment rentals when you travel.  If you click through and make a booking using my links in this post we'll both get credit on AirBnB!
Learn the Joys of Living Like a Local!
Enter your name and e-mail for updates on Loja and Ecuador!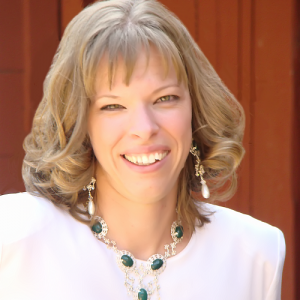 My husband and I are nomads, having lived in over a dozen U.S. states, plus Mexico, Antarctica, and Ecuador. I write. I recently released the 2nd edition of my 2nd book, "Live Like a Local in Loja," and I'm looking for a publisher for my third book, "Seven Years Running"--the true story of my fugitive childhood.