Cuenca in Photos (…and how it compares to Loja)
What makes Cuenca such a magnet for expats?
Although most of my Ecuador posts and my book are about Loja, where we lived in 2014, Cuenca is by far the more popular choice among expats. I think there are several good reasons for this. We spent nearly a week in Cuenca (though I was out of it with a nasty cold for a couple of those days) and really liked it.
In this post I'll share some of the photos we took in Cuenca, and provide some commentary on my reactions to Cuenca and how I feel it compares to Loja.
We traveled to Cuenca via bus from Loja, which cost us $7.50 each. The mountain scenery between the two cities is well worth the winding ride of 200 kilometers. The bus station in Cuenca is almost across the street from the airport, and both are not far from the center of town. Loja's airport, in contrast, is 45 minutes away from the city.
The first thing I noticed about Cuenca is its size—considerably larger than Loja. The sprawling city lives in a valley much wider than Loja's valley, so the mountains are a lot farther away and it just feels a lot more urban. Loja is not that small—it has a population of around 200,000—but it does have a small town feel.
The first thing I noticed about Cuenca is its size—considerably larger than Loja.​
One of the first things we did when we arrived in Cuenca was to go find a vegetarian restaurant. While most of the traditional restaurants were happy to fix us up with vegetarian alternatives to their usual menu, one thing we missed in Loja was a good variety of eateries. There are some good places to eat, but not nearly as many as Cuenca!
What we found: A vegetarian restaurant (and health food shop) called Néctar.
For a reasonable $3.50 each we ate a vegetarian meal which included a soup, salad, main dish, drink and dessert. We saw a mix of locals and foreigners inside the restaurant. (Incidentally, the equivalent restaurant/health food store in Loja is Alivinatu.)
The next day we took a bus tour on a double-decker bus. Everyone else on the bus was a Spanish speaker. They asked us if we spoke Spanish—apparently ready to give the tour in English, too, if needed—but when we assured them we were bilingual the tour proceeded all in Spanish. We received a good overview of the city and learned a little about its history, architecture, and various neighborhoods. It also gave us a good idea of what we could go back and explore in more depth later.
Loja has a double-decker bus also, though we never took the tour while we were there—something I regret and plan to do next time we go down. Overall, the tourism industry in Cuenca is far more developed than in Loja…and there are more attractions, cultural events, and architectural wonders to see in Cuenca. Cuenca is, after all, a UNESCO World Heritage City.
Overall, the tourism industry in Cuenca is far more developed than in Loja
Cuenca's museums are also more likely to have English signs since they have a large English-speaking population and far more tourists. We visited several museums in Cuenca, including the Museum of Religious Art housed in the Old Cathedral.
One evening we joined a couple hundred other people—mostly locals—in an auditorium to watch traditional Ecuadorian music and dance from various indigenous tribes. (Cost: $2.50 each, and well worth it.)
Loja has a reputation for being the cultural capital of Ecuador, but because of its size there is always more going on in Cuenca. We saw announcements and advertisements for cultural events multiple times per week in Cuenca. For people who like to be out enjoying the art and culture scene on a very frequent basis, Cuenca has a lot to offer!
Another great museum in Cuenca is at the Banco Central del Ecuador, which in addition to nice displays inside, also sits next to the ancient ruins of Tomebamba. Near the ruins they have also made some beautiful gardens, and the complex also has an aviary with exotic birds and a few alpacas. Oh, and it's all free!
Cuenca is simply a great city, with great architecture, colorful murals, beautiful parks, and a thriving cultural scene.
Speaking of parks…parks are one of the first things I seek out in any city I'm traveling in. I enjoy green spaces, free activities, exercise and watching the locals play with their families and friends. Cuenca has great parks and urban trails, too. Keith and I followed a path along a river for a couple of hours, down one side and up the other. We ended up in a beautiful park with nice playgrounds, soccer fields, and walking trails through the woods.
As I wrote in my book, for most expats, Cuenca actually makes more sense than Loja as a place to live. It's easier to get to, there's more to do, there are more medical facilities, and English is more widely spoken. I would even consider living in or near Cuenca myself, because there really is a lot to like about it.
What to do I not like about Cuenca? The one thing that bothered me was the friction I felt with the locals. Most people might not notice it, but after living in Loja and experiencing such warmth from my local neighbors and friends, in Cuenca I felt slightly resented.
I think it is probably due to the thousands of expats who have moved to Cuenca, and the negative experiences the locals have had with some of them. I know there are many expats who will not learn Spanish, which is the number one source of frustration for the locals.
With my obvious gringa appearance, I have to work harder to develop relationships with the Cuencanos and show that I am not there to take advantage of them or treat them as inferior, as some other gringos may have done whether intending to or not. In Cuenca there were also times when I felt I was being charged higher prices simply because I was a foreigner. Happily, this rift between foreigners and locals is still mostly absent in Loja.
If I were to live in Cuenca, I would select a neighborhood well away from the large concentration of expats and work hard to forge friendships with my Cuencano neighbors. I believe it is still possible to live like a local in Cuenca if one is careful, but for the most part both the locals and the expats are likely to expect you to develop friendships in the expat community, and mingling with the locals will take more of an effort.
Mostly it comes down to a matter of personal preference. I like smaller cities. I like beautiful places that have not yet been spoiled by tourism and large expat communities. I like easy access to mountain hiking trails. I like to get to know the locals. And I like a good symphony or cultural performance a few times a month. Even though Loja does not have any huge tourist attractions and it's not as exciting a city as Cuenca, it satisfies all of those needs for me. Besides, Cuenca is just a few hours up the road—making it a great weekend getaway.
So what kinds of things do you look for in a place to live? Share in the comments below!
If you'd like to be notified by e-mail when I have updates or new blog posts about Ecuador or Latin America, enter your email below!
Learn the Joys of Living Like a Local!
Enter your name and e-mail for updates on Loja and Ecuador!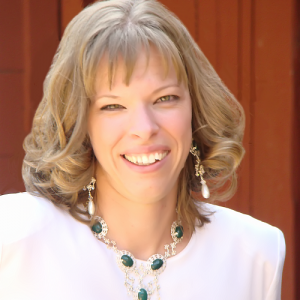 My husband and I are nomads, having lived in over a dozen U.S. states, plus Mexico, Antarctica, and Ecuador. I write. I recently released the 2nd edition of my 2nd book, "Live Like a Local in Loja," and I'm looking for a publisher for my third book, "Seven Years Running"--the true story of my fugitive childhood.