2015 Holiday Letter
Dear Readers,
As I write this, we're in the final days of 2015. How was your year? I know for many of my loved ones, 2015 brought a large share of challenges. Difficult and costly projects, lost loved ones, health problems, hearts broken… For others, it was a year of joy and new beginnings. Weddings, new love and friendships, exotic trips, goals met… For us, 2015 felt boring compared to previous years. For the first time in ages, we never set foot outside the country. Yet as I browse our photos from 2015 I realize that our life, while not as exotic as usual this year, was still far from boring.
On January 1 we had just driven my sister's motorhome from Kansas to Fort Collins and settled on a lot in a mobile home park. It felt great, knowing that now we had everything in a motorhome and would no longer need to house hunt every 3-6 months (truly challenging when you don't want to sign a long-term lease and you have a cat) and go through the constant process of packing and unpacking.
While Keith worked long hours on a job about an hour away, I joined a local gym and a Toastmasters club. With regular city buses coming through our mobile home park, I found it relatively easy to get around town without a car. I even had a handful of friends nearby, and it was nice to reconnect and enjoy some local activities together. In February a heat wave came through and we went on a marvelous hike in the foothills of the Rockies on one of Keith's days off.
Meanwhile, I published my first children's book, Stella the Starling, illustrated by my long-time friend, John Kilmer. Here's a short video I made about it:
My mom and I also spent some time working on our book Seven Years Running.  Since she was only a few hours away, she even drove up a couple of times to work on it in person with me.
I also became a founding member of a new online community for location independent entrepreneurs/travelers like myself, called Location Indie (LI). The co-founder of LI, Jason Moore, lived just a short distance away in Boulder, so Keith and I had the pleasure of meeting him, as well as another LI member who drove up from Denver to meet me. After being so isolated in my online work, it felt great to be plugged in to a community of people who truly get it and are so willing to help each other.
It was so hard for me to leave Fort Collins, but in early March Keith's job wrapped up and the much higher pay in North Dakota was too good to resist. At least I could take Location Indie with me! Along the way to Dickinson, we parked the motorhome in an RV park for a couple of nights and spent a day at Devils Tower National Monument in Wyoming, hiking all the trails.
(You can see more of our Devils Tower photos on my Facebook Page, HERE.)
In Dickinson we found a nice quiet spot in an RV Park, right next to the Heart River and away from the other RVs.
I joined the gym, which is huge and amazing. I was thrilled to discover that they offered Zumba (dance fitness) classes, which is something we loved in Ecuador (they call it bailoterapia down there). Just for fun, here's a video of the fitness class in Ecuador in 2014:
Dickinson even has a small Toastmasters club, so I joined up. I also spent lots of time writing. I cranked out another book, Live Like a Local in Loja, and connected with several podcast hosts for interviews. One of them, Expat Kingdom, also records videos of the interviews and it has had over 6,000 views so far.  That's like…six times the population of Overbrook, Kansas!
I made it out of North Dakota several times. First I drove to Kansas and back to swap out a load of our belongings. Seeing that I would pass very close to Minnesota and Iowa along the way, I decided to tag the two new states. Then in June, I made my annual trip to Washington to spend some time (never enough) with my grandparents and friends. I flew by way of Colorado, where I also spent a couple of days with my parents.
Keith and I spent most of his days off hiking the trails out at Theodore Roosevelt National Park (TRNP).
We've hiked almost every trail in the park, which abounds in wildlife!
We had a lovely 4th of July in Medora, a touristy little town about 30 minutes from Dickinson, just outside TRNP. We watched a Theodore Roosevelt impersonator and attended the Medora Musical–highly recommended.
The next day we took our new inflatable kayak for a fun paddle on the river that ran past our RV Park.
Check out the albums on my FB page at Facebook.com/LilyAnnFouts for more North Dakota photos.
In July I drove to Portland, Oregon, for the World Domination Summit–an event I'd been wanting to attend for years. Sinister as it may sound, WDS isn't about literal world domination, but it does unite thousands of people living unconventional lives and is a great place to meet fellow nonconformists. Some people have likened it to a very mild version of Burning Man. The event operates on the values of community, service and adventure. I found it hugely inspiring.
Oh, we also broke a Guinness world record (largest group of people having breakfast in bed)!
I met several more Location Indie members face-to-face.
I met a few people in the publishing industry, too, and received encouragement and valuable feedback about how to proceed with Seven Years Running. I also enjoyed the hospitality of several great couchsurfing hosts, and caught up with some friends I hadn't seen in about 15 years, so all around an awesome trip. It could have only been better if Keith had been able to join me. To read my detailed account and see more photos of WDS, see my blog posts HERE.
In August the project Keith was working on finished up and we returned to Kansas. Along the way we stopped at Pipestone National Monument in Minnesota for a day and explored.
Back in Kansas, we returned to work on the earthbag house, and I wrote updates about it most weeks on the blog (see the earthbag house posts HERE).  Here's a video of the walls going up between August and October this year:
We took a short break in August to celebrate 4 happy years of marriage with a 3-day camping/canoeing trip down Jack's Fork River in the Ozarks of Missouri–so beautiful!
Over the months of August, September and October Keith worked hard on the earthbag house. He had the septic system installed, activated the rainwater cistern (though with no roof to collect rain, we had water hauled in), set up the permanent electrical panel, finished building the walls, and had all the roofing materials delivered.
I joined a Toastmasters club in Topeka, became involved with the Topeka NaNoWriMo writers' group, and also visited my sister quite a bit since she's not far away.
Meanwhile, our trusty little Toyota Corolla died at 229,000 miles and we had to buy another car. We also decided to buy the motorhome that we had been borrowing from my sister. With the costs of building the house combined with these two rather large unplanned purchases, at the end of October Keith decided to accept an offer to go back up to North Dakota for a "three to four week job." Since it was so short term, I stayed in Kansas to focus on NaNoWriMo (writing a 50,000-word novel in November–which in my case would be the remaining stories from Seven Years Running rather than a separate book) and proceed with my plans to drive to Arizona for Thanksgiving, hoping Keith would be back in time to join me.
A couple of weeks after Keith left, we had a fire on our property! I had walked over to the earthbag house with my camera in hand to take some photos, when I noticed smoke rising from the other end of our property. I jogged a little closer to investigate and saw a grass fire raging very close to our neighbor's home and spreading fast. It was very windy. I immediately called 9-1-1 and fortunately no serious damage occurred before the fire department was able to extinguish it.
You can read the whole story and see more photos and video HERE.
Keith's North Dakota job lingered on, and my sister and I carpooled from Kansas to Arizona to spend Thanksgiving with our parents, uncle, and grandparents. I enjoyed seeing my family, but unfortunately the trip coincided with me becoming more sick than I have been in several years, so I spent most of my time sitting or sleeping and wearing a mask any time I was around other people so I wouldn't infect them. It is probably just as well that Keith couldn't make it…
By the time we were on our way back to Kansas I was feeling a little better, and we stopped in Albuquerque for a few hours and rode the tram to the top of Sandia Peak–always a lovely experience!
With no clear end to Keith's "three to four week job" in North Dakota, Sprite and I joined him here last week. (He is now on week nine, working 12 hours per day, seven days per week without a single day off–not even Thanksgiving or Christmas). I would have driven the motorhome up, but Keith found a fully furnished studio apartment that actually costs less than an RV lot!  That's what happens when developers build tons of worker housing during an oil boom and then oil prices drop and all the workers go home. Abundant cheap housing, with no lease requirements or pet restrictions!
Sprite and I are very happy to be reunited with Keith, of course.
And that's our non-exotic but not-so-boring 2015. Here's to a more exotic 2016! Happy Holidays!
Love,
Lily, Keith & Sprite (meow!)
P.S. Do you want to keep up with what I'm doing? Enter your email below and sign up for my weekly letter. In addition to telling you about my blog updates, I share personal tidbits there that I don't share anywhere else, 'cause my subscribers are special.
Stay Connected from Anywhere!
Just type your name and favorite email address to receive updates on my worldwide shenanigans and favorite new projects!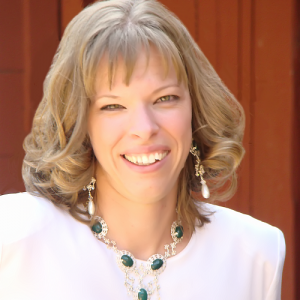 My husband and I are nomads, having lived in over a dozen U.S. states, plus Mexico, Antarctica, and Ecuador. I write. I recently released the 2nd edition of my 2nd book, "Live Like a Local in Loja," and I'm looking for a publisher for my third book, "Seven Years Running"--the true story of my fugitive childhood.