The Walls are Coming!
I'm so excited to be past the trenching and foundation stage and working on the actual walls!  We've hired some helpers to come out during the week, and on the weekends sometimes Denise and Jeff come out and may bring friends to help as well.  Thanks to the additional hands, things are moving along a little faster!
On September 6th, Denise and Jeff came out with their friend, Mike.  Keith spent a few minutes teaching them the basic procedures, and off we went.  At this stage we were working with the portion of the walls that will end up underground, so we were filling the bags (doubled up!) with gravel rather than the sand/clay mixture that goes into the earthbags.  By using gravel until we come above ground, we help prevent moisture from seeping into the walls.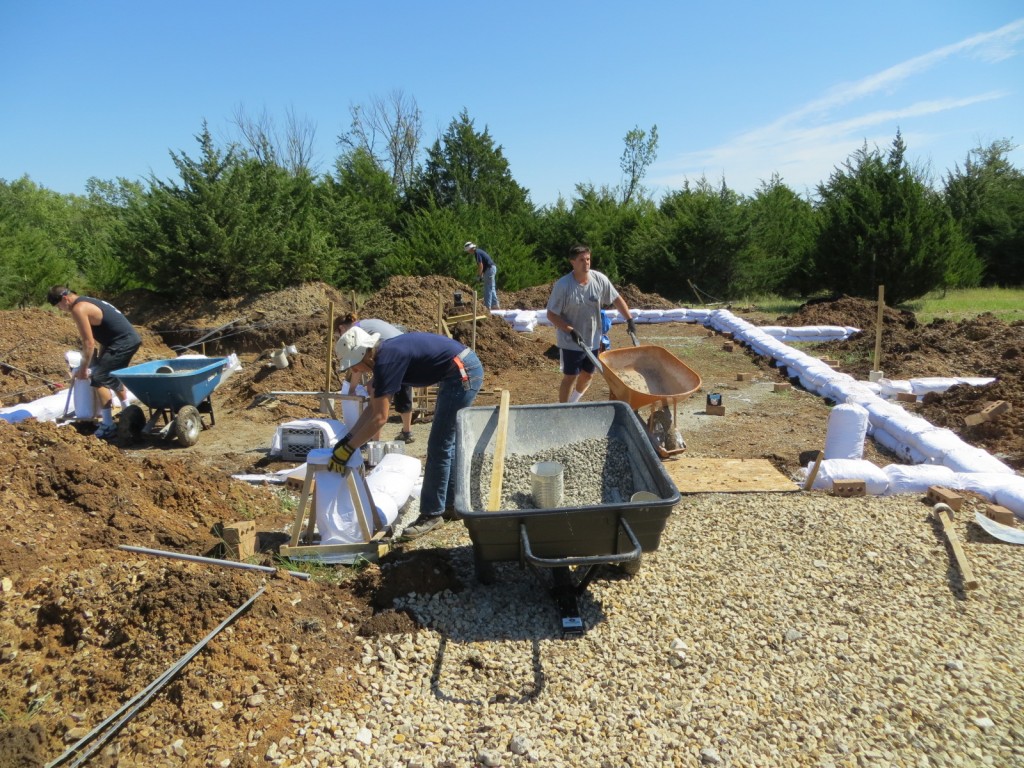 Continue reading →